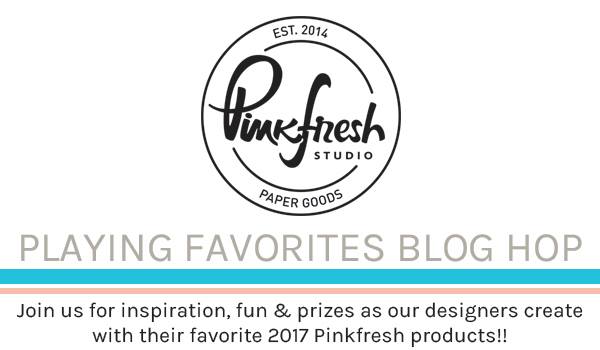 Hey guys and welcome to the Pinkfresh Studio "Playing Favorites" Blog Hop! 🙂 You should have arrived from lovely Veera's blog. To finish off this year, the Pinkfresh Studio Scrapbooking Design Team is showing you projects with their favourite 2017 Pinkfresh products and for me the choice was super easy! Although I loved working with all of the three recent collections (Escape the Ordinary, Boy's Fort, December Days), Escape the Ordinary for me was the one I had the most fun with!
I just loved the theme of the collection and I loooved that you were able to give the line a whole different feel depending on which bits and pieces and colours you selected! Just as a quick reminder, this is the first project I created with this collection: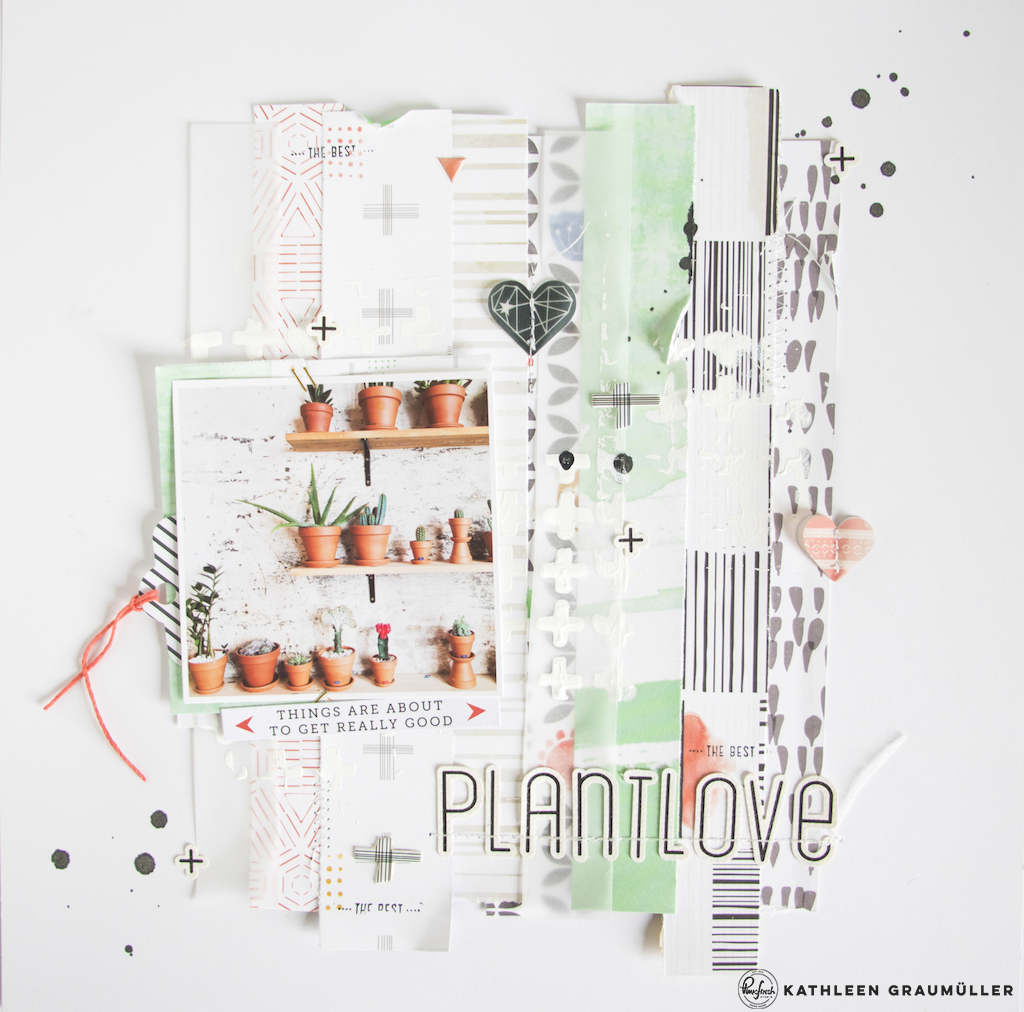 And now this is the page I created for this blog hop. And as you can see, the colour scheme is completely different in my new layout. Instead of the red it now features yellow and dark blue and instead of the minty green it's now a more saturated, grassy/bottle green: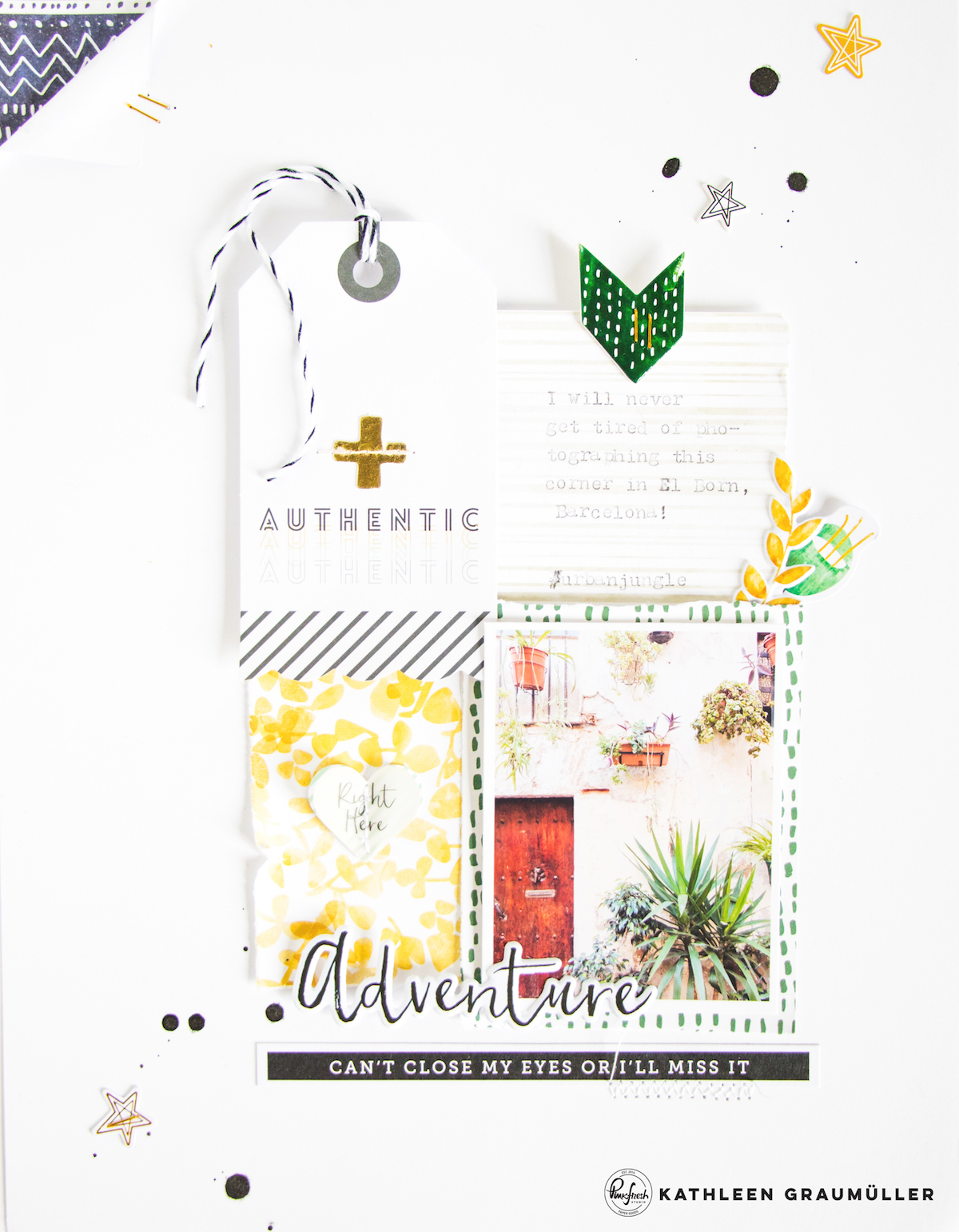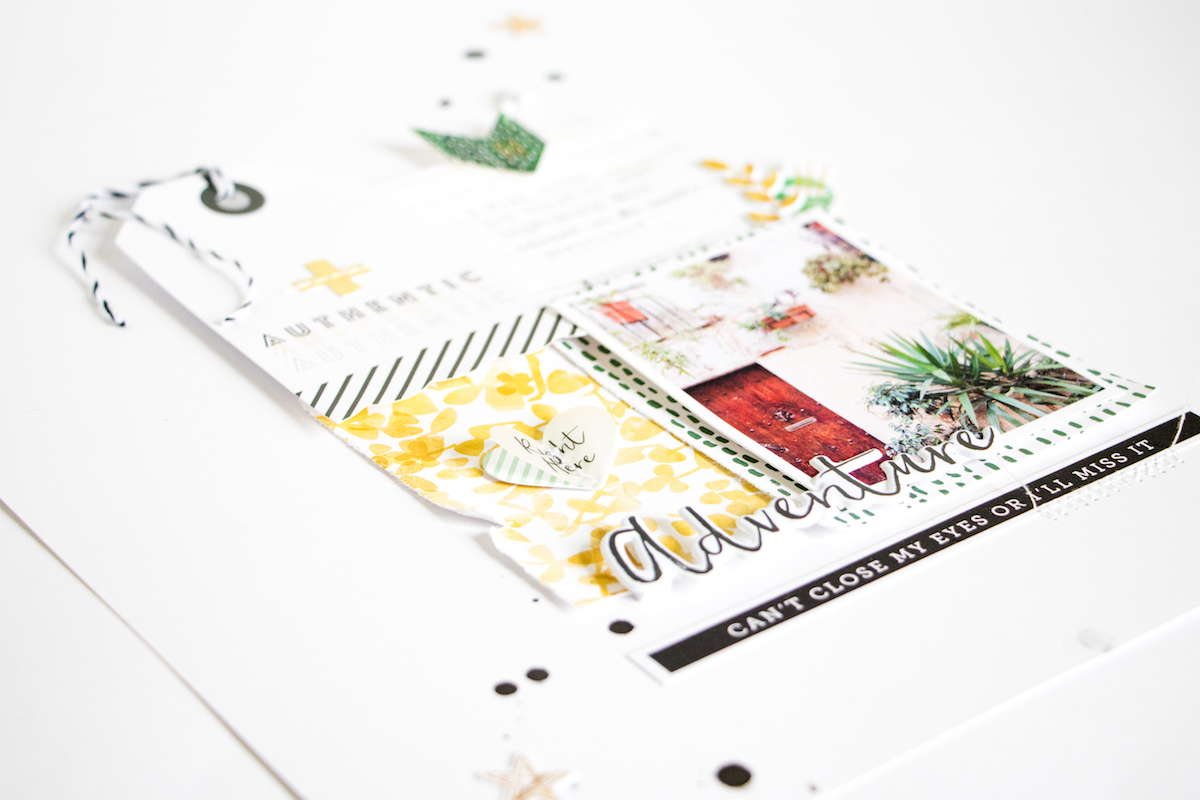 With "Escape the Ordinary" being my favourite collection from this year, I decided to pair it with a photo of my favourite place on Earth: Barcelona 😀 And to make it even better, I decided to use my most favourite pieces from the collection; which were this beautiful dark blue patterned paper called "Dare", the layered tags with the foil accents, the beautiful stitched hearts and the puffy stickers with lots of fun shapes and words!! I am absolutely in love with the contrast of black and white with those colours!
For my journaling I used one of the papers with that soft stripe pattern from the 6×6″ paper pad and my typewriter. I think by now you know how I feel about my handwriting, so this choice really shouldn't surprise anyone – haha 😀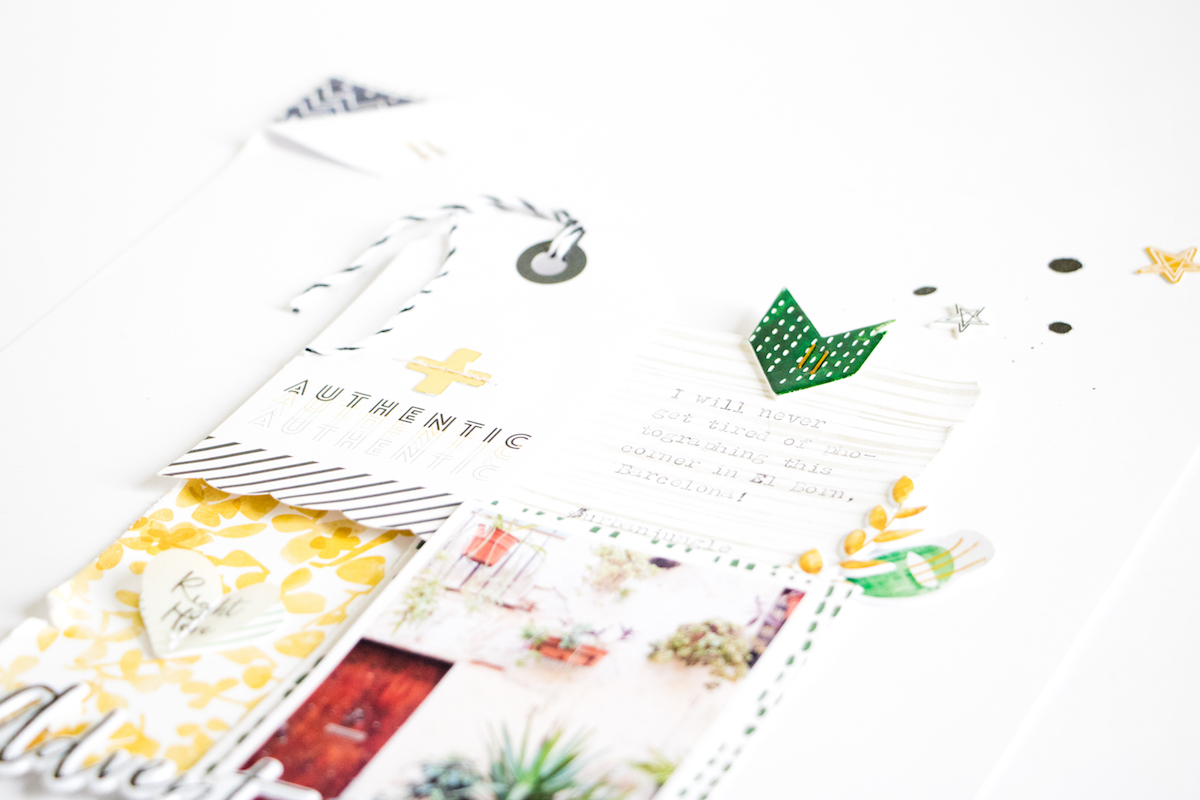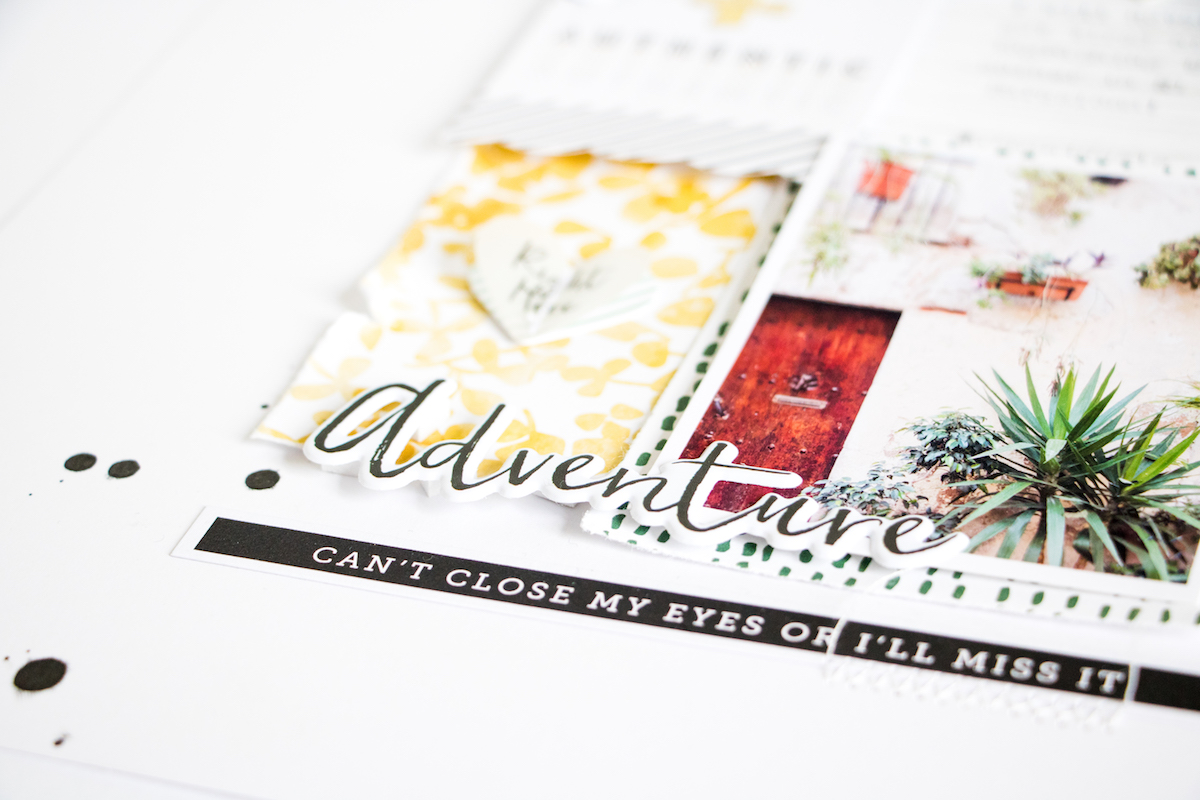 I tried to keep the layout in a lose grid style and break up the rigid structure by having the four pieces of the grid overlap each other and have them be different sizes. For my title I used that beautiful "adventure" word sticker from the puffy stickers sheet – I absolutely love the font of this! And to repeat the black and white, I also added that phrase sticker strip below.
Now what about you? I'm curious: What was your favourite collection or product from Pinkfresh Studio in 2017?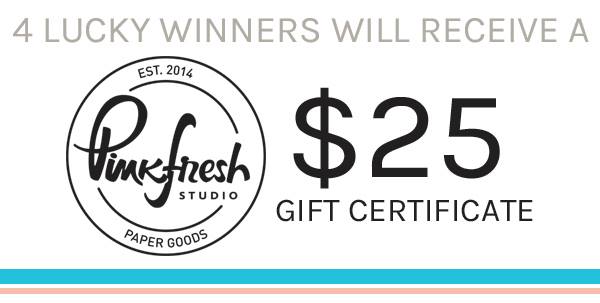 Oh, and of course there is something to win 😉 FOUR lucky people will receive a $25 gift certificate to the Pinkfresh Studio store! All you need to do is leave a comment on each blog on the hop by Friday, January 5th 2018. Comments will close at 11.59pm CST and the winners will be randomly selected and announced on Monday, January 8th, 2018. Here's the list again:
---
* My blog content may contain affiliate links for products I use and love. Compensated affiliate links present no additional cost to you.  If you buy sth. trough my affiliate link, I'll earn some coffee money which will help keep me going and create more projects for you 🙂 Thank you for your support!
Products used: