Hey there! 🙂 As you might have seen on Instagram yesterday, the Gossamer Blue design team had a little Instagram Hop going to show you lots of different projects that were made with the pretty Gossamer Blue March kits. (If you haven't, you can start with my photo and then just click on the person that I've tagged in the photo, from there you'll hop to the person they tagged and so on. Until you end up at my photo again 🙂 )
I shared a little sneak of three of the five cards that I've made with the kits in the IG hop and today I want to show you the whole set of five: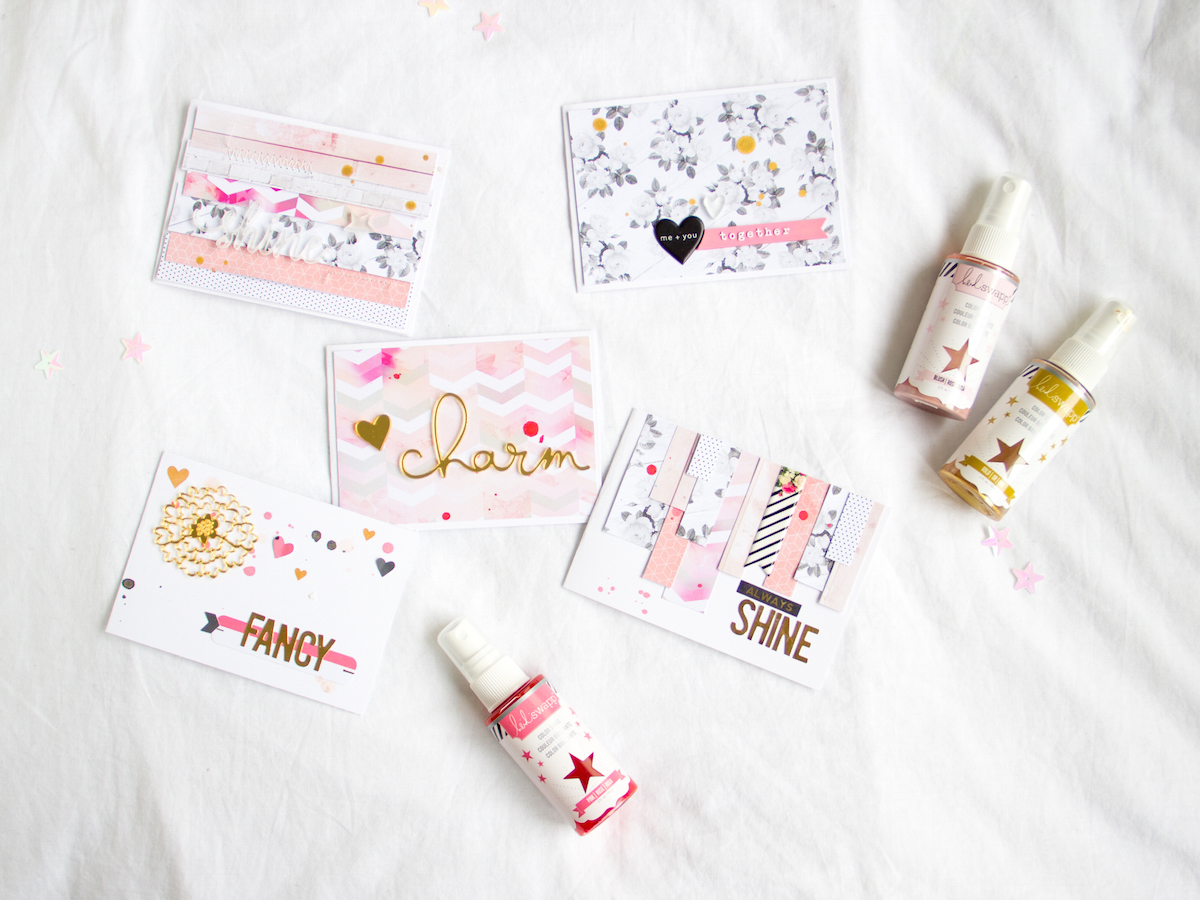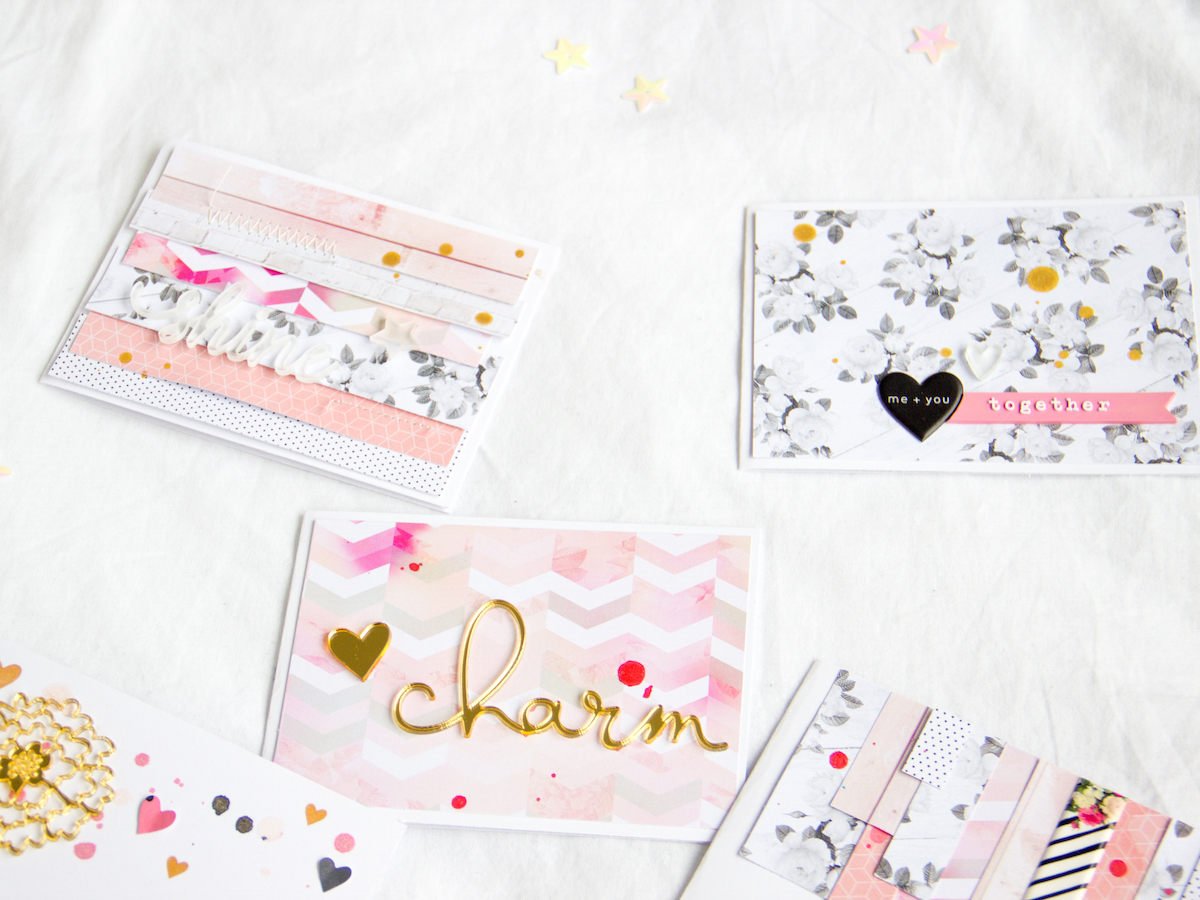 I kept the cards quite simple (as I usually do) and used only papers from the 6×6″ Pink Paislee C'est La Vie paper pad. I absolutely love the soft, romantic and a bit (okay, maybe a lot) girly colour scheme – and those patterns are divine!
I paired the papers with some embellishments from the same collection but also mixed in some My Mind's Eye "On Trend 2" and Crate Paper "Bloom" (the rubber sticker) embellishments. I think they work absolutely perfectly with the Pink Paislee papers! Those golden acrylic mirrored shapes from the On Trend 2 collection might be my absolute favourite thing about those cards!! Oh, and the fact that my Heidi Swapp Color Shine sprays coordinate SO well with the cards. I mean, look at those colours – I'm having all the heart eyes for this colour scheme.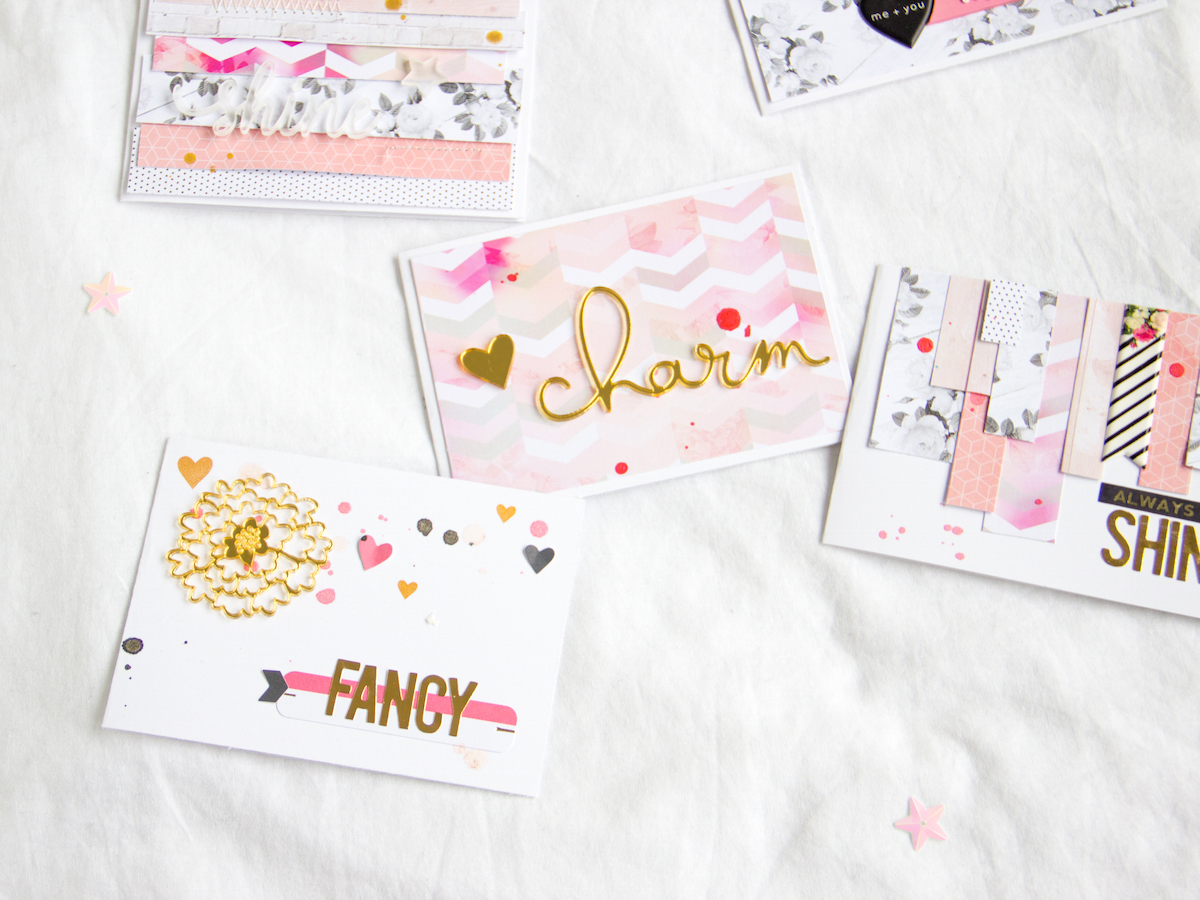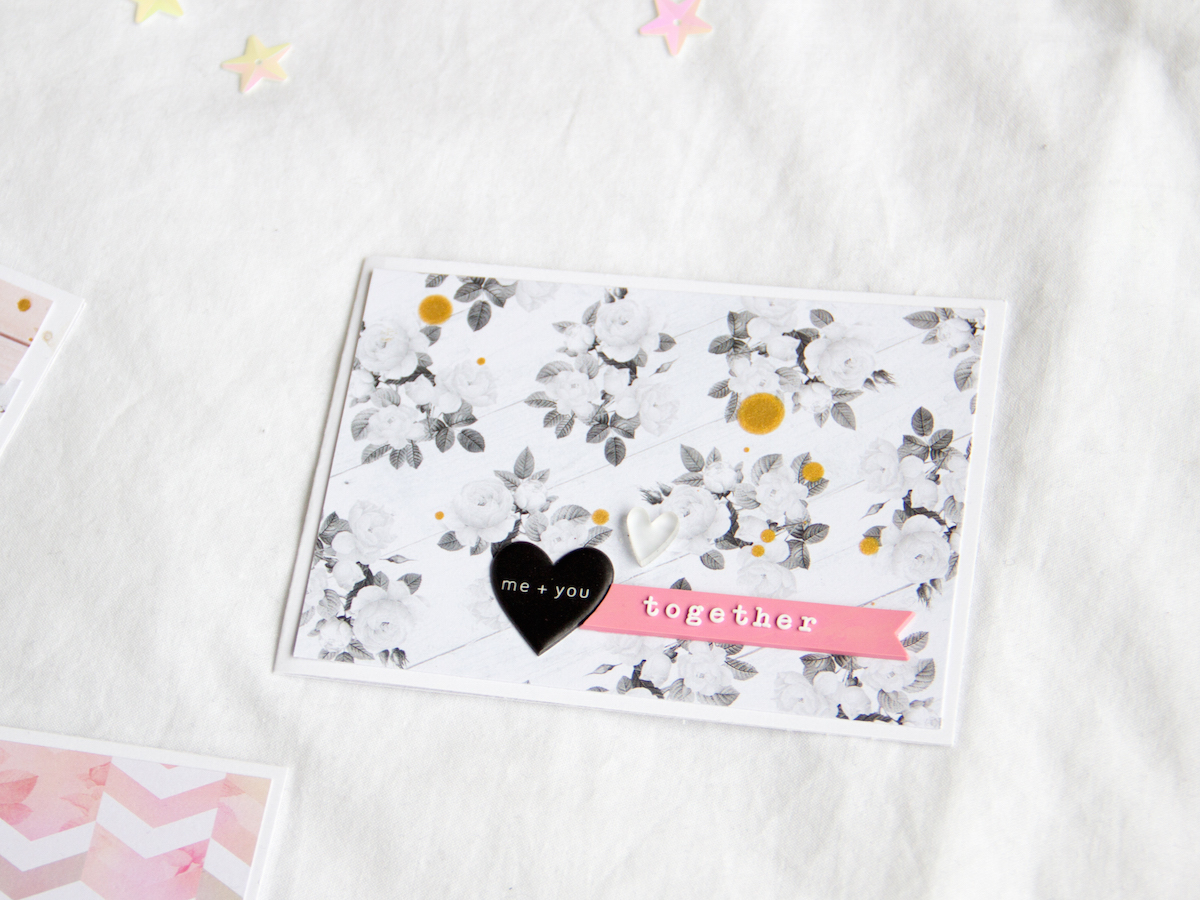 I really can't decide which of the cards is my favourite because I really like how they all look together as a set. So right now I'm still thinking about giving the whole set as a gift to someone so they could use them. I think it would be a pretty gift if I made a little box for them that goes with the colour scheme and style of the cards.. So we'll see.
Have you ever gifted cards that you've made (in a set or as single cards) to someone for them to give them away, or also got some as a gift – did you like them? I'm still not sure if it's something someone really would appreciate.
Products used:
Gossamer Blue March Scrapbook Main kit
Gossamer Blue March Life Pages kit
Gossamer Blue March Bits & Pieces kit
Gossamer Blue March Life Pages Main Add-On
Heidi Swapp Color Shine in Blush, Gold Lamé, Pink / Primrose, Cherry and Black