Hey there 🙂 It's the first of June (WHAT?!) and that means today is reveal day over at Gossamer Blue. And let me tell you this: the June kits are really fun! I loved playing with them because they are full of bright, cheerful colours and patterns that make you excited for summer to come!
So, here are just a few of the projects I've made with them 🙂 The following three layouts are actually quite different from each other (at least in my mind 😉 )
This first one is my favourite of all three: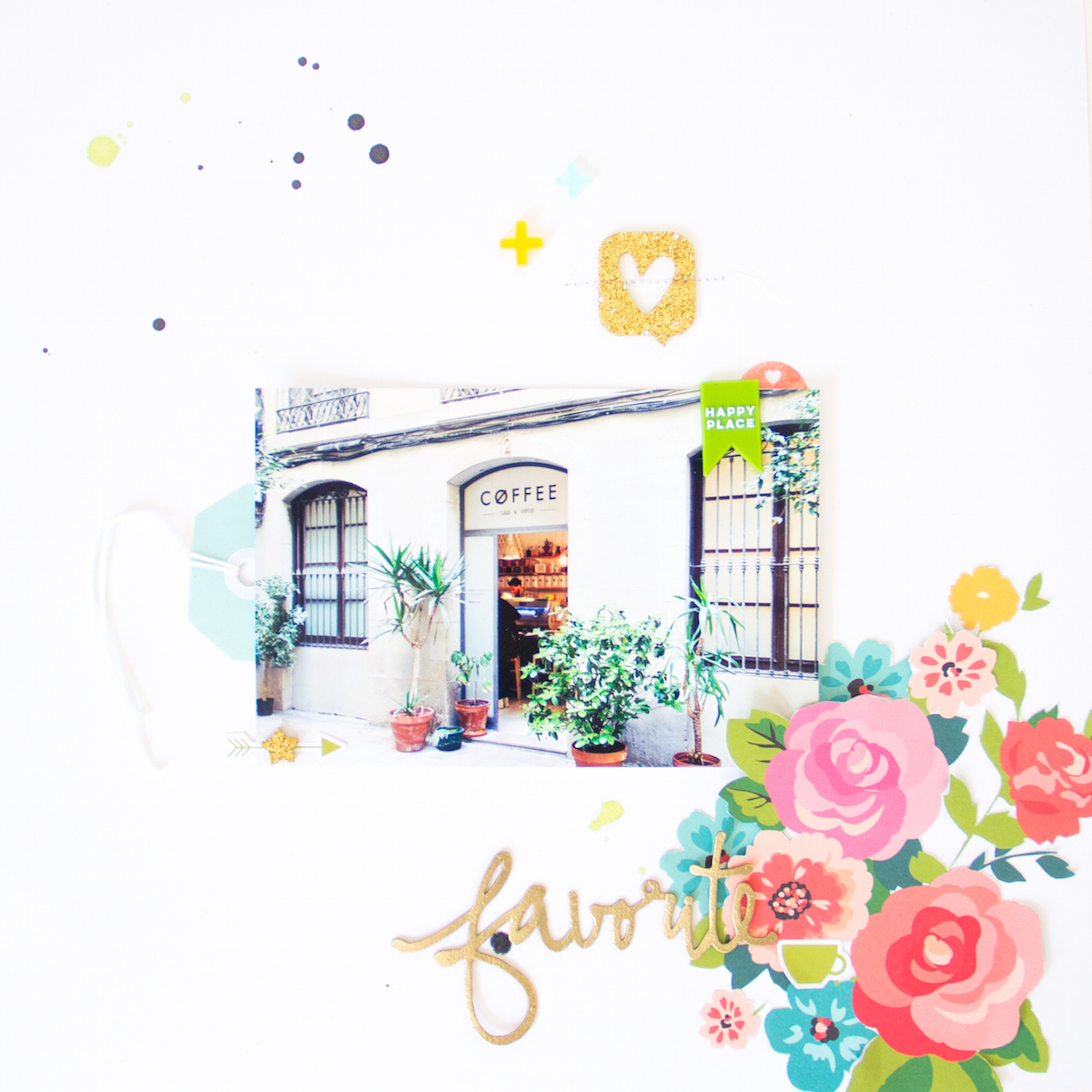 For this layout I handcut the flowers from this patterned paper by Simple Stories and I really love how it turned out! I'm actually quite proud of myself for finishing it (eventhough it's not that big of a piece of paper) because when it comes to tedious things like that, I'm really not the most patient person on earth 😉
To make the flowers really pop, I didn't add any other patterned paper. Just some embellishments here and there and a tag behind the photo with some hidden journaling.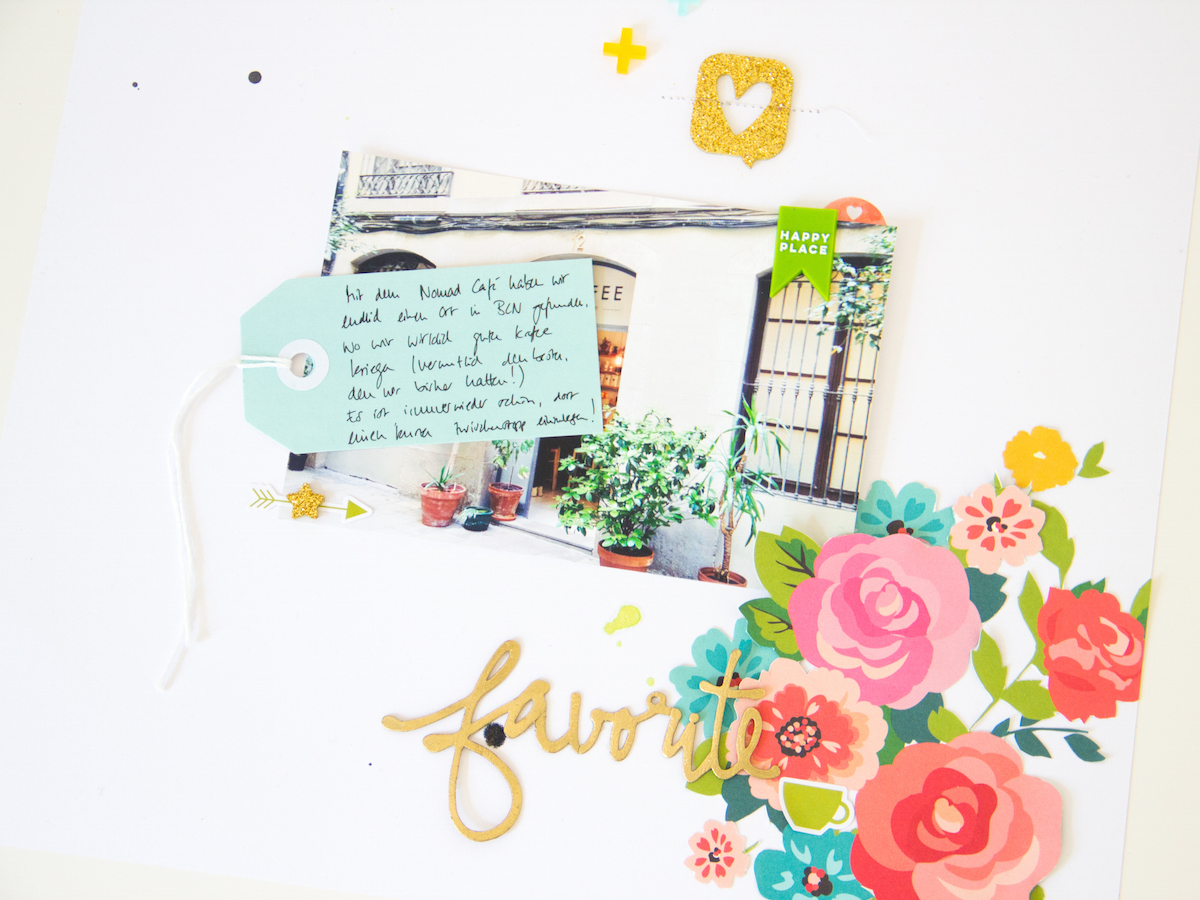 This second layout is a bit of the opposite of the first one because this didn't really turn out the way I had envisioned it.. I pushed those little squares around for what seemed like an eternity but was never really happy with it. Until I decided to just finally glue them down and finish it.. Maybe it will grow on me, who knows 😉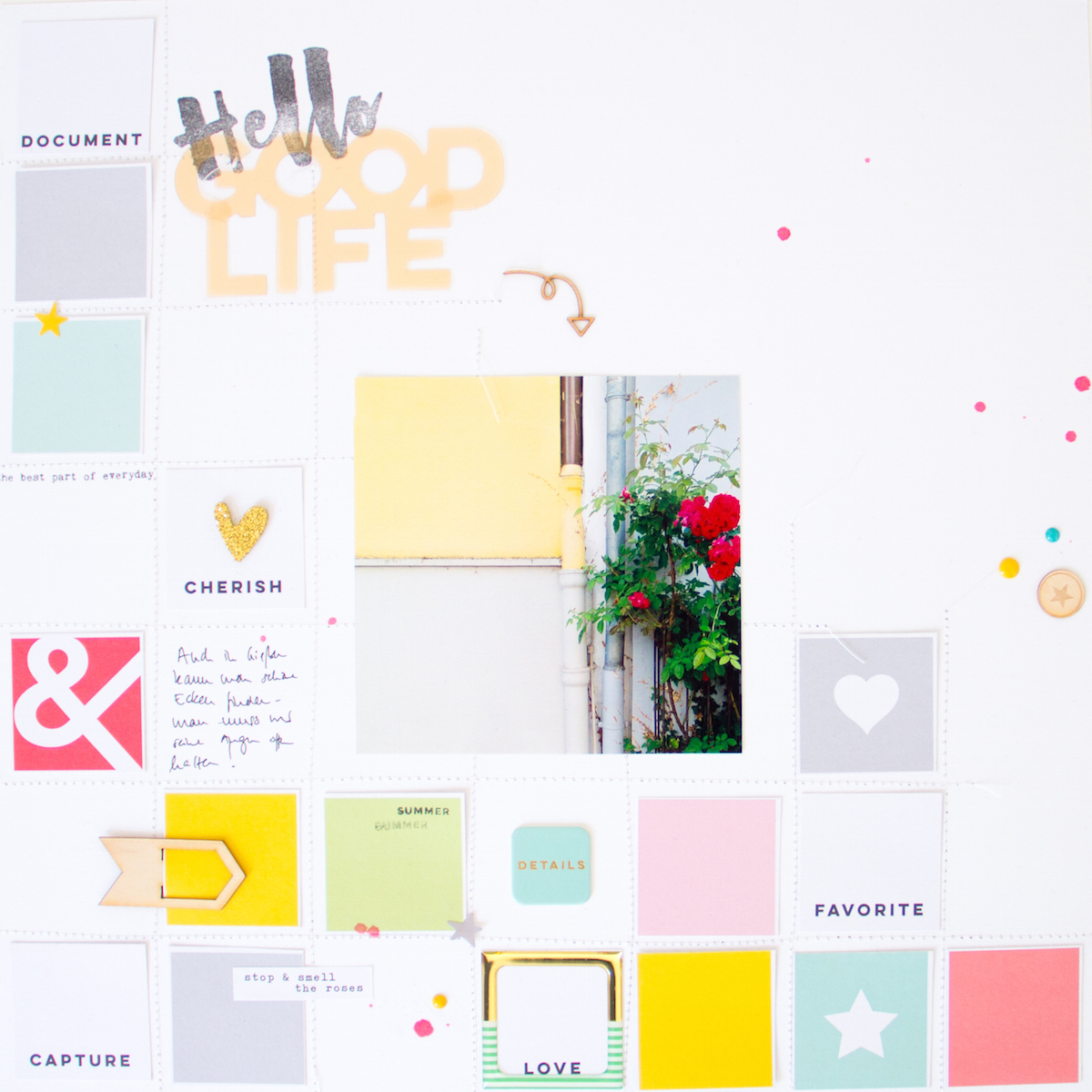 fw ggg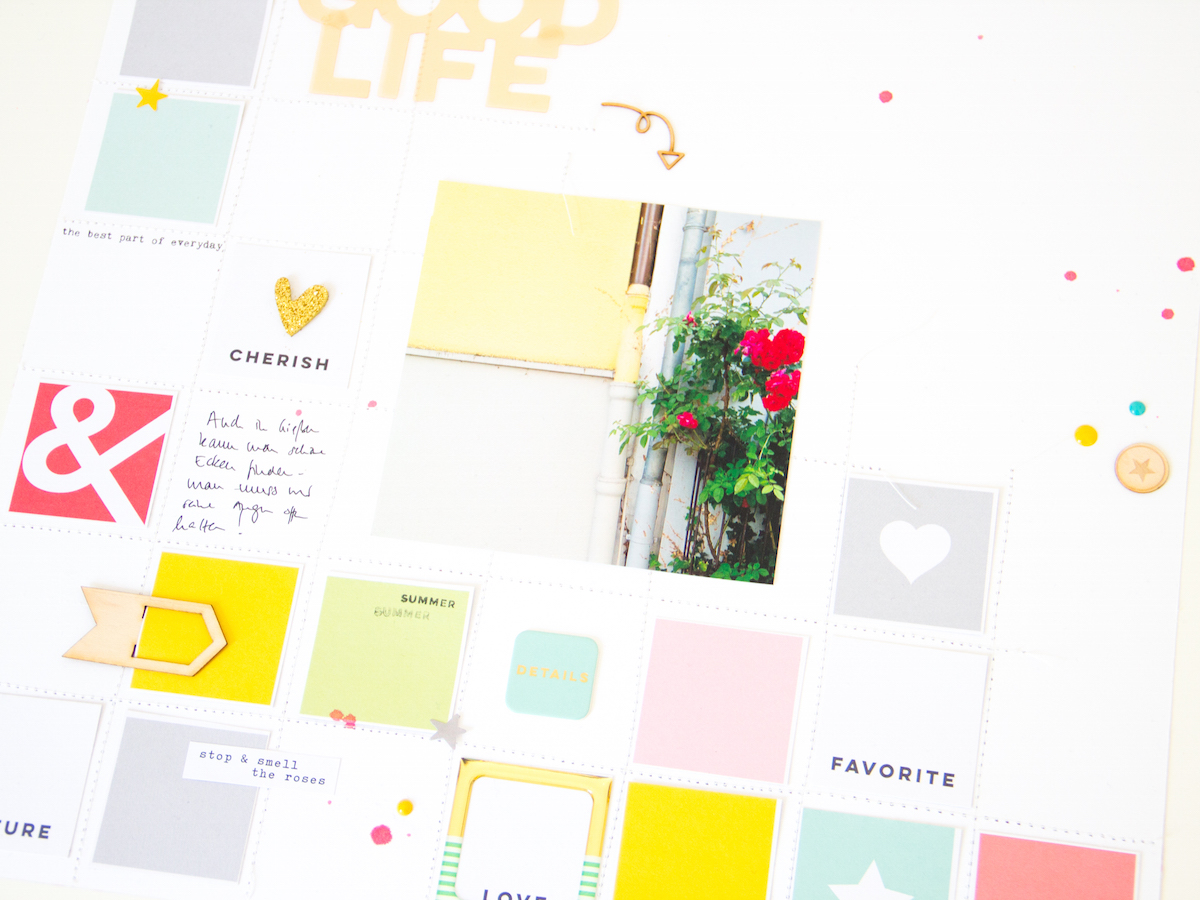 This last layout might look familiar to you because I've already made two that are quite similar (here and here). In the Life Pages Main Kit there is always a card with the name of the month on it and I like to use that together with some others to make a layout to document that month. Of course the journaling is still missing because I don't know (everything) that is going to happen in June, yet 😉
I also used lots of the stamps from the Life Pages Main Kit on that layout. I stamped, heat embossed (with white embossing powder) and then handcut the "Hello" phrase and also added some stamping on the lower right journaling card. They just fit perfectly 🙂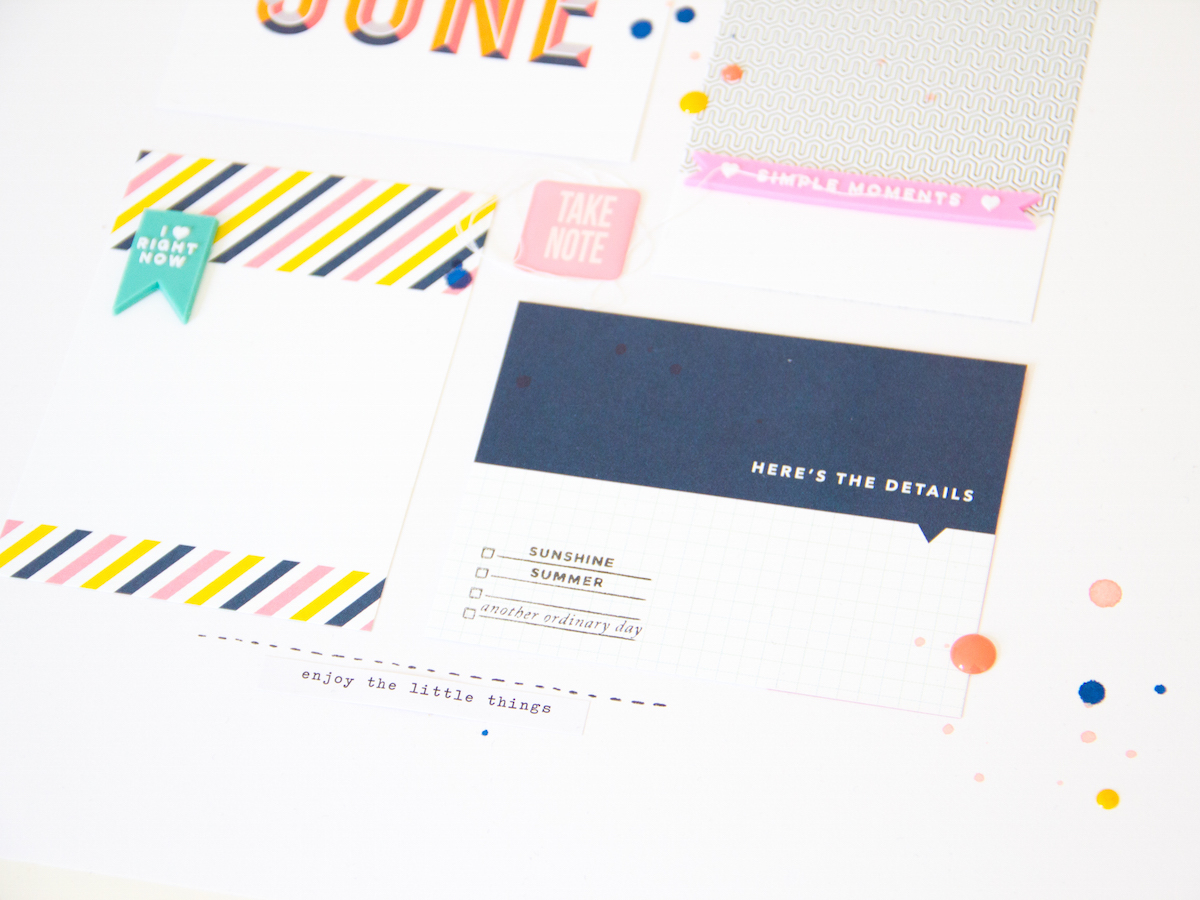 What I especially like about this last layout is the colour scheme. I don't often use navy blue in my projects and definitely not together with yellow and light pink but I've got to admit: they look great together! What do you think?
I'd love to know which of these layouts you like the most! My favourite is definitely the first one 🙂
Products used:
Gossamer Blue June Scrapbook Main kit
Gossamer Blue June Life Pages kit
Gossamer Blue June Life Pages Themed Add-On
Gossamer Blue June Bits & Pieces kit
Heidi Swapp Color Shine (Coral, Black, Pink, Citron, Navy)