Chirp, chirp, chirp… yeah, sorry. That's the only thing that you could "hear" around here in the past few weeks.. Things just got a bit too much. While almost everyone at work was on vacation somewhere nice, I stayed where I was and held the line 😉
But now things are finally getting back to normal and I'm about to head out to the Costa Brava for a week with S. to relax and regenerate a bit. But before I leave, I want to show you some of the projects that I've made with the super pretty (and jam-packed) Gossamer Blue September kits.
The kits contain a lot of Crate Paper's "Cute Girl" collection, the We R Memory Keepers "Urban Chic" line and "Take Me Away" by Paige Evans for Pink Paislee. Especially the Scrapbooking kits and add-ons have a very girly, cutesy vibe – which I like but which made it a little difficult for me to make some projects since I don't have any kids and the colours/patterns don't fit most of my photos too well.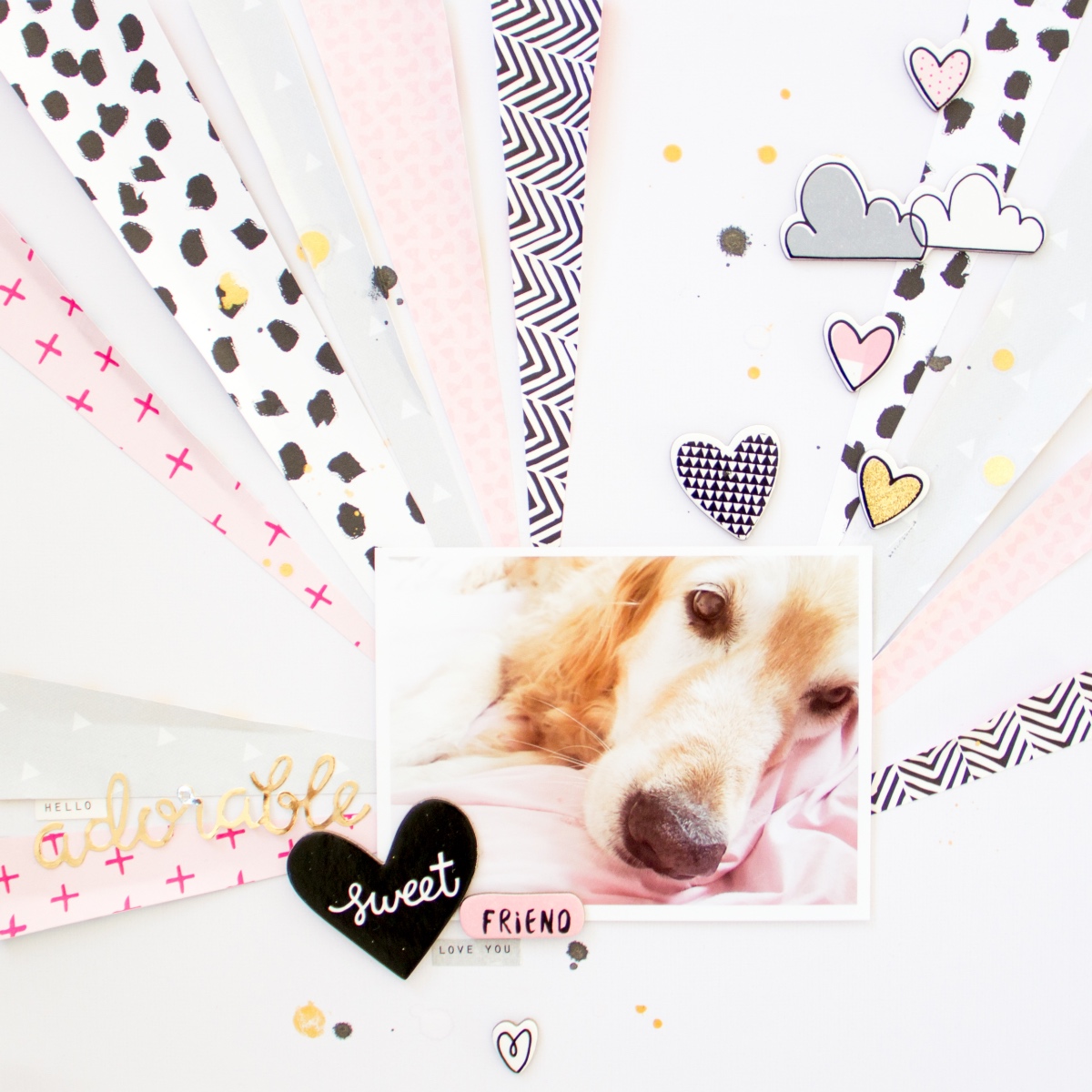 This one of Enzo, a friend's golden retriever that I dog-sitted for almost two weeks in July, was perfect for the papers since the photo contains some pink as well. I'm really happy with how the layout turned out although I couldn't add any sewing machine stitching because it broke down on me while I was working on these projects ..Buh!!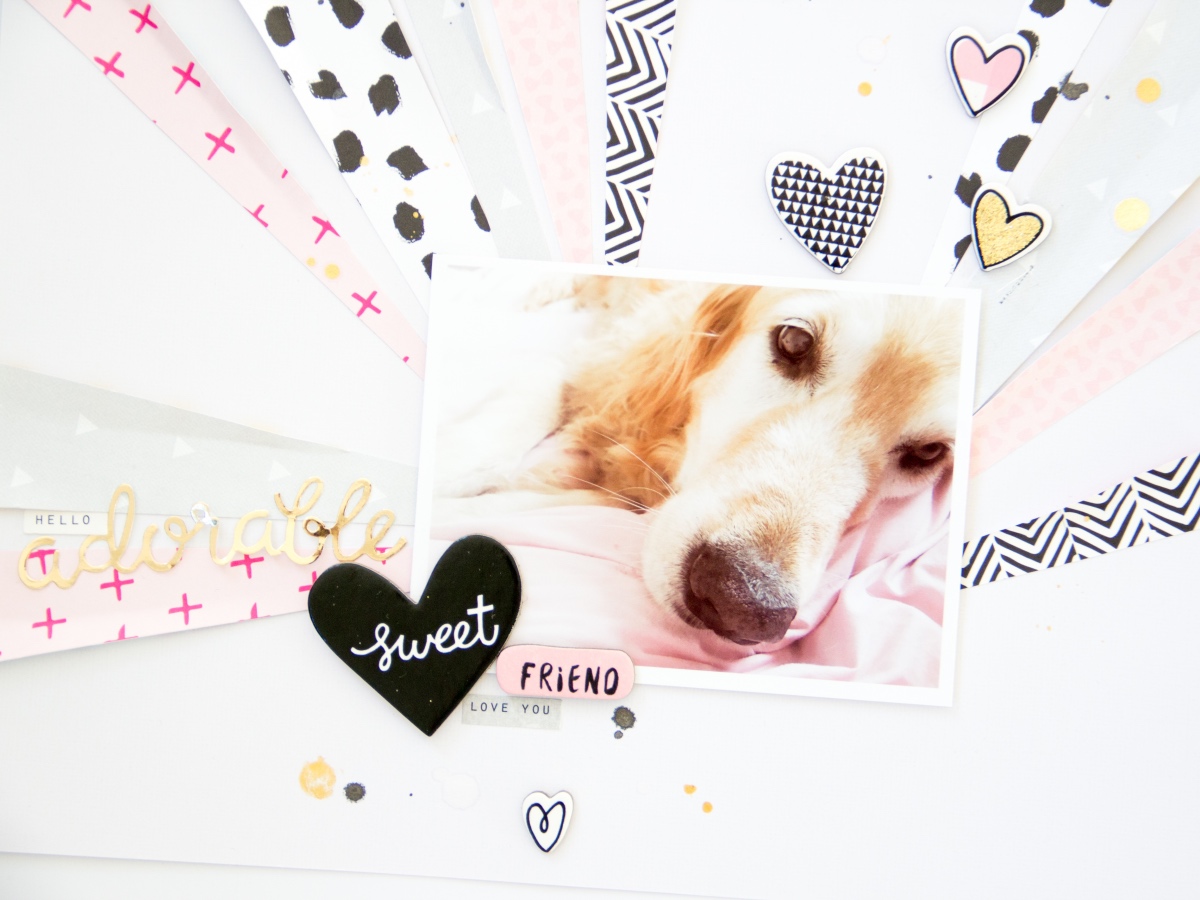 This next layout was made with the Life Pages main kit which has more fall-ish colours and I am absolutely in love with them!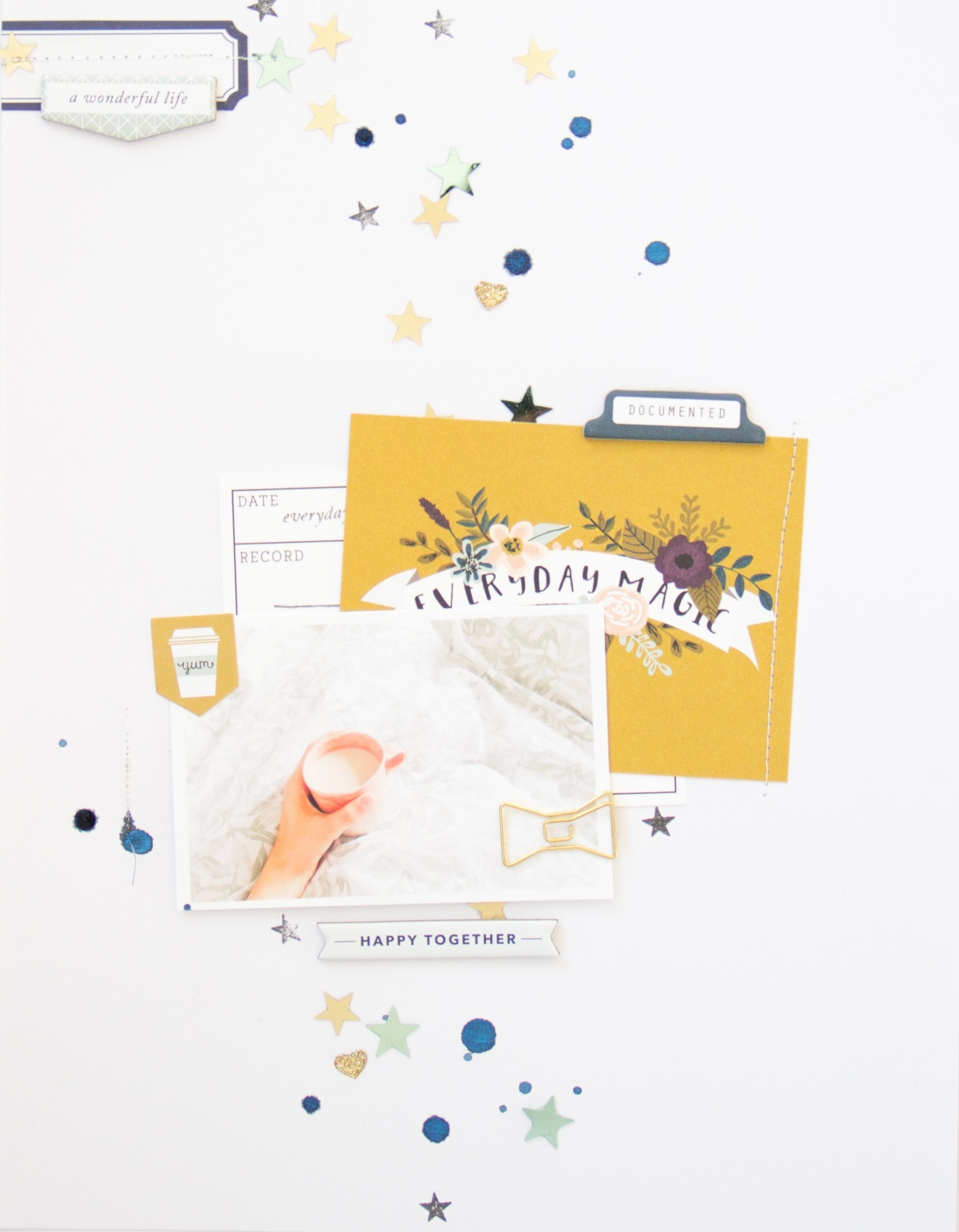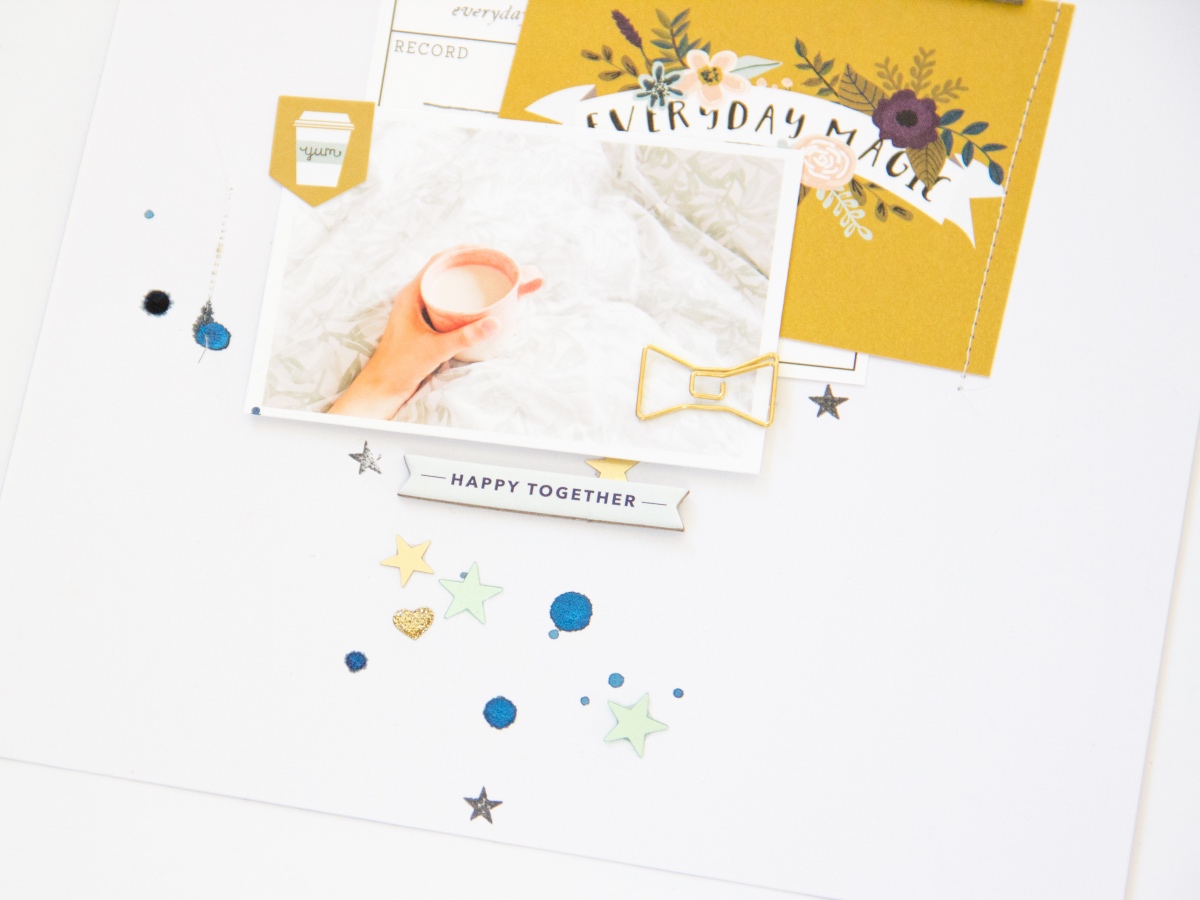 Instead of patterned paper I used two of the Life Pages cards behind the photo. Because I didn't want to mess up the clean and simple look of the page (and because I don't like my handwriting), I added some journaling on one of the cards and tucked it behind the photo and the other card.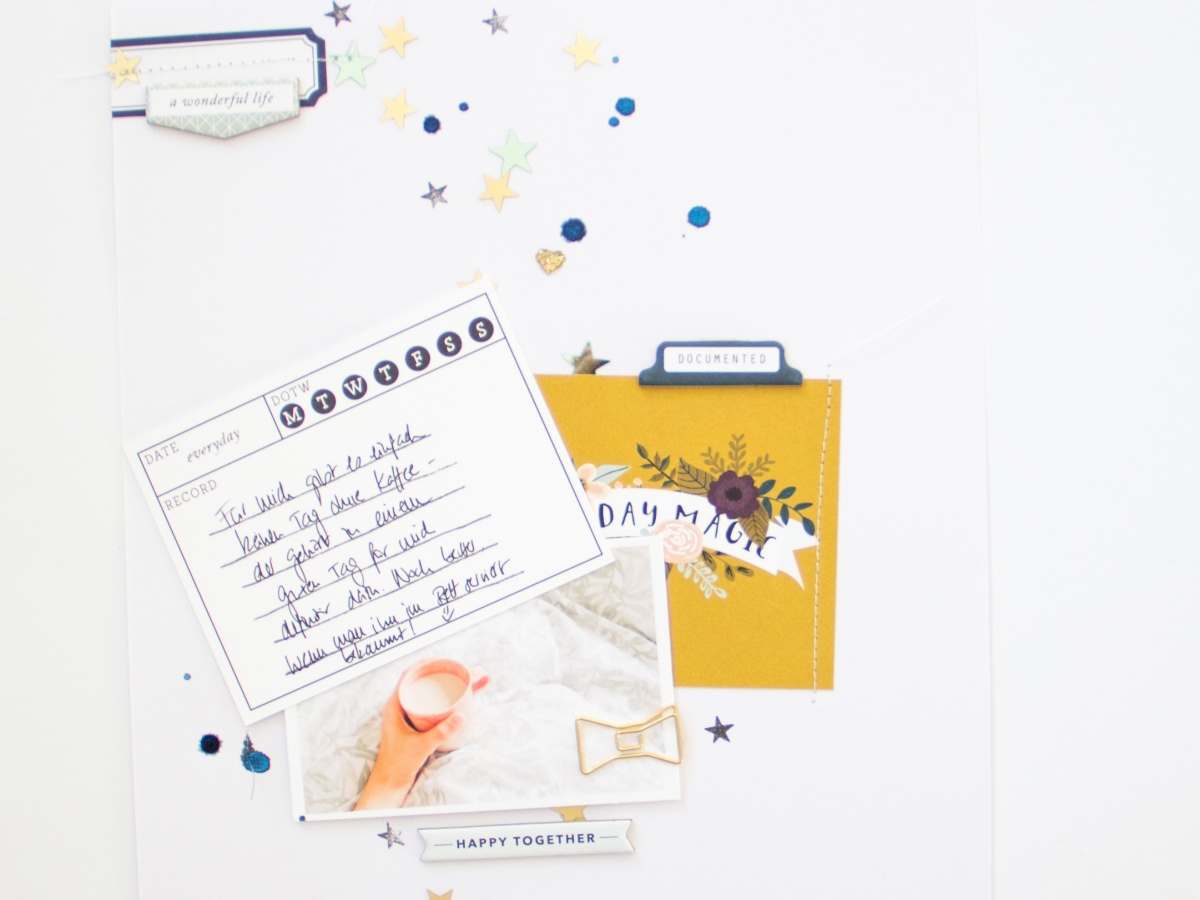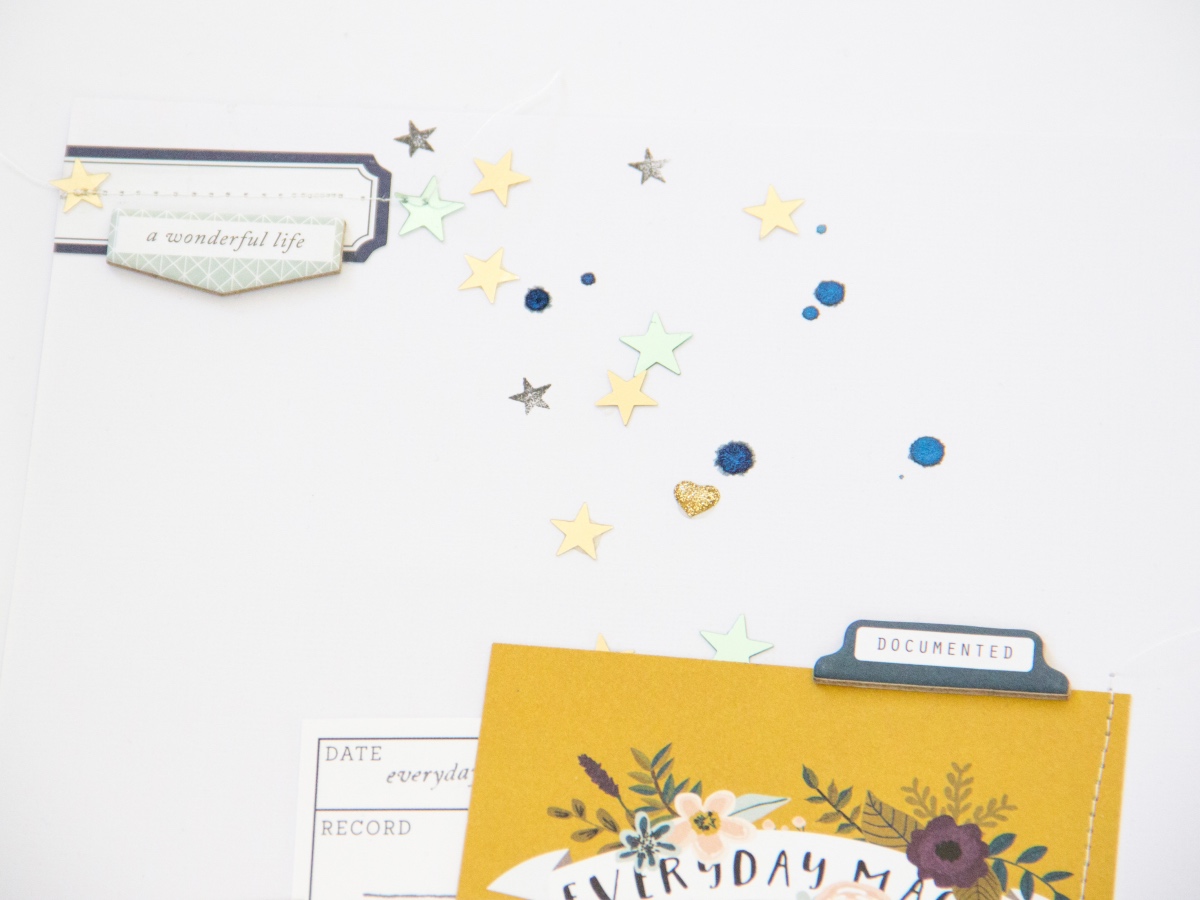 So that's it for now. I have quite a few more projects to share with you and I'm quite excited about them because they are "different" from my other projects and you will see why 😉
Psst, if you follow me on Instagram, you might be able to guess what the difference could be 😉
---
Products used:
* shopping links are affiliate links
vMerken
Merken
Merken
Merken
Merken
Merken