Hey there 🙂 Today is the first of October and this means today is also reveal day over at Gossamer Blue!! The October kits are filled with pretty products, lots of florals and gorgeous colours. I especially love all of the pieces from the Crate Paper "Gather" collection (by Maggie Holmes) in there!
To be honest, when I unpacked my kits, I wasn't all too excited about the pieces from the new Amy Tangerine "Oh Happy Life" collection, however. It's not that this collection isn't good, it's just that it's not very "me". The colours are a bit too bright and bold for my taste and I'm not very into the colour combos and the patterns. So I was a bit hesitant about using those papers and embellishments and first stuck to all the pretty things from the "Gather" collection 😀
Although when I was finished with my projects for the October kits (9 layouts and 1 gift set with two boxes, a card and an envelope. let me repeat, NINE layouts! I haven't done this many with one kit in a very long time, so this shows that the kits are really good!) and looked through them again, I realised that actually half of the layouts were made almost entirely with stuff from the Amy Tangerine line!! And the interesting thing is that they still feel "me". Maybe not as much as the other ones (I mean I'm still not really convinced by one or two of them) but I still managed to make something with it that I do like. And it pushed me to try out something different. Nothing revolutionary or super exciting, just little things like using clear stickers layered beneath my patterned paper or a new (for me) colour combo like green + yellow..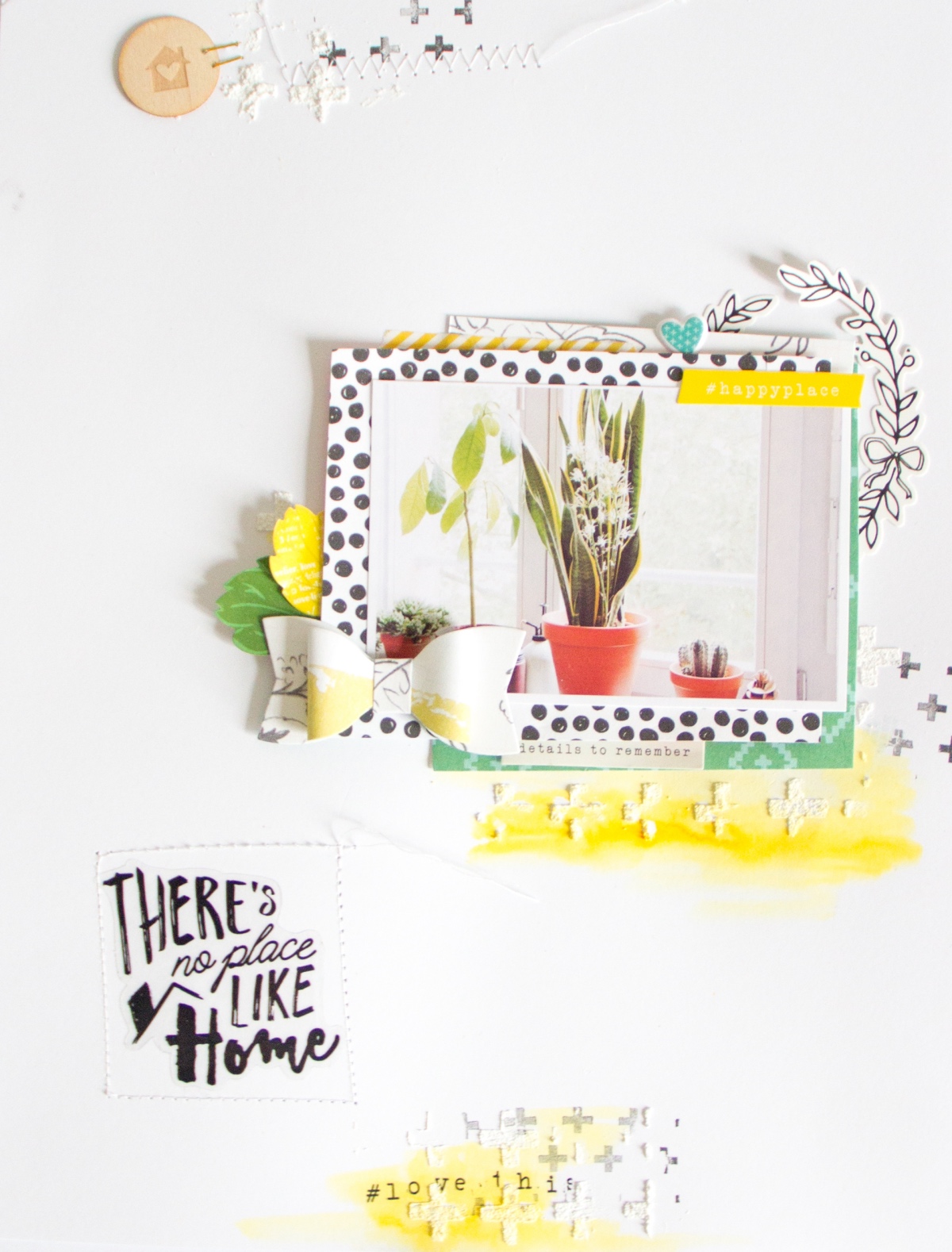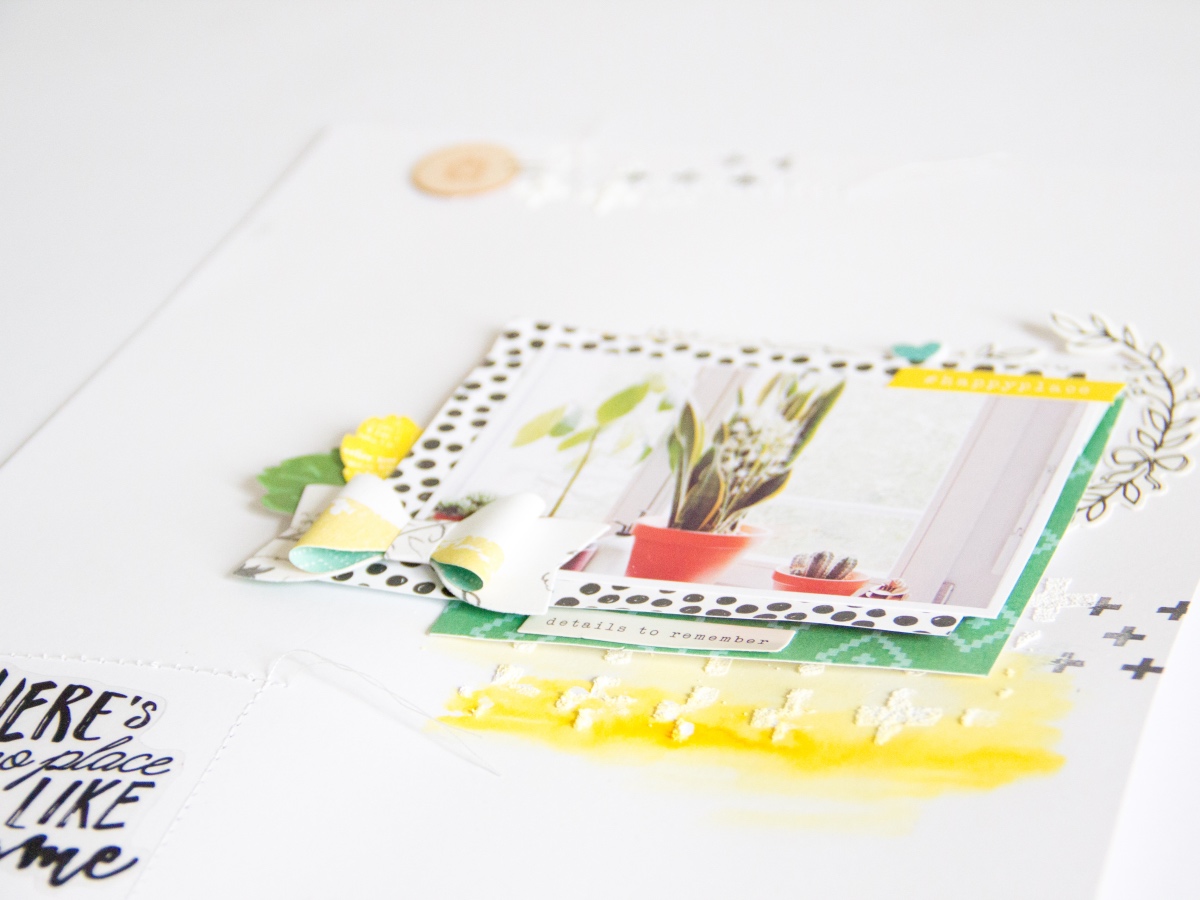 I'm always really inspired by Suse Fish (one of my all-time favourite scrappers. everything she touches is just pure gorgeousness #fangirl). I love when she incorporates some mixed media touches into her layouts and they still feel really soft and light, like this one here. So I wanted to try my hand at making a layout like this, too.. well, the result is the above layout. I'm still not really sure what to think about it. I'm a bit torn. I like the texture but I'm not convinced of the yellow watercolour.. but maybe it's just because there are quite a lot of "non-me" elements, like the colour combo.. I don't know. What do you think?
Although the colour combo itself really does work when I look at this layout: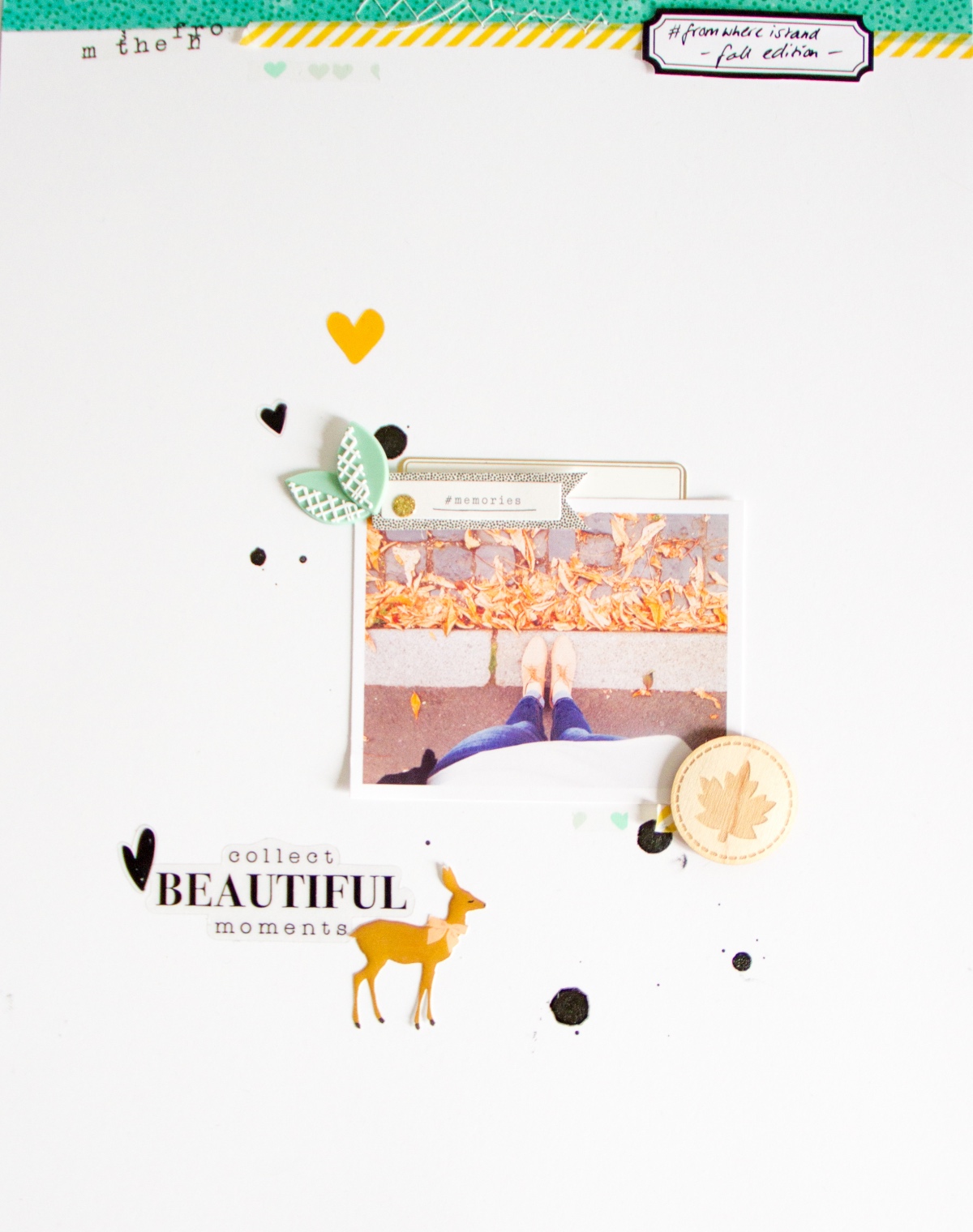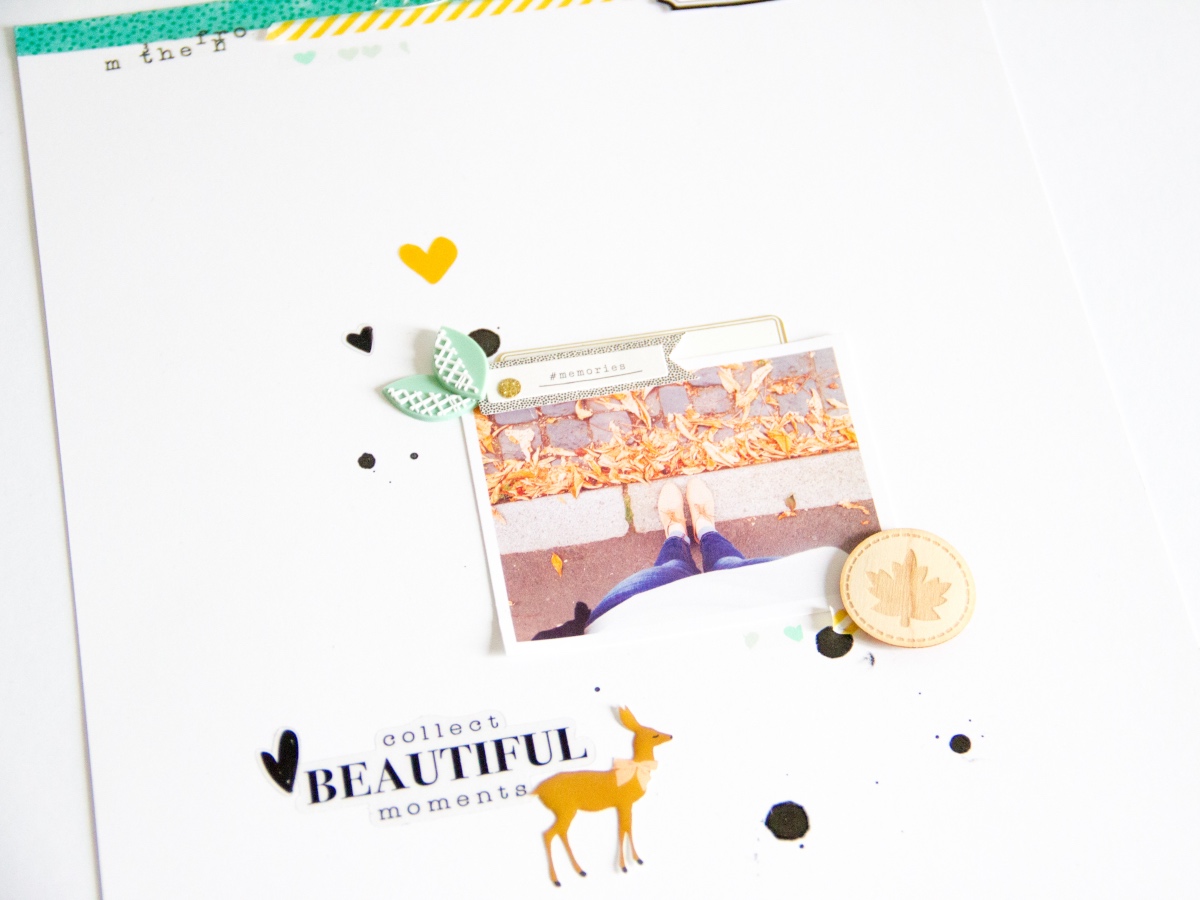 I'm a bit in love with this cute little dear epoxy sticker <3 and that leaf wood veneer piece!
Anyways, I'll stop rambling now and just show you the rest of my layouts so you can make up your own mind about how much "me" they feel to you 😉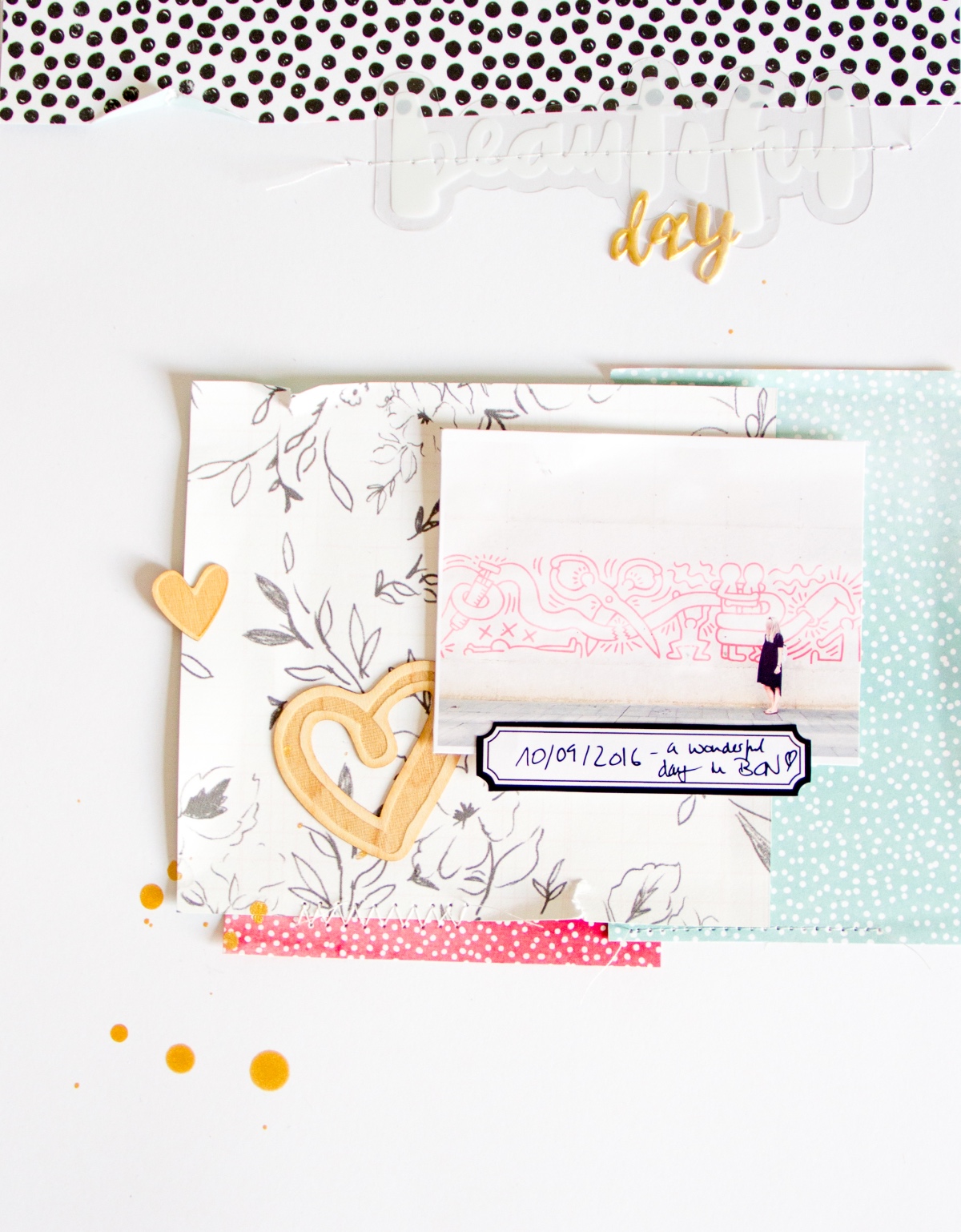 I'm really really happy that I finally have some new photos I can use for my layouts and even more so that quite a lot of them are actually good photos of me! S. really has stepped up his photography game (after enough whining and complaining from my side 😀 )
The one I used on the layout below is one of my absolute favourite photos he took. It's not posed, just a genuine shot (and my hair looks good, haha).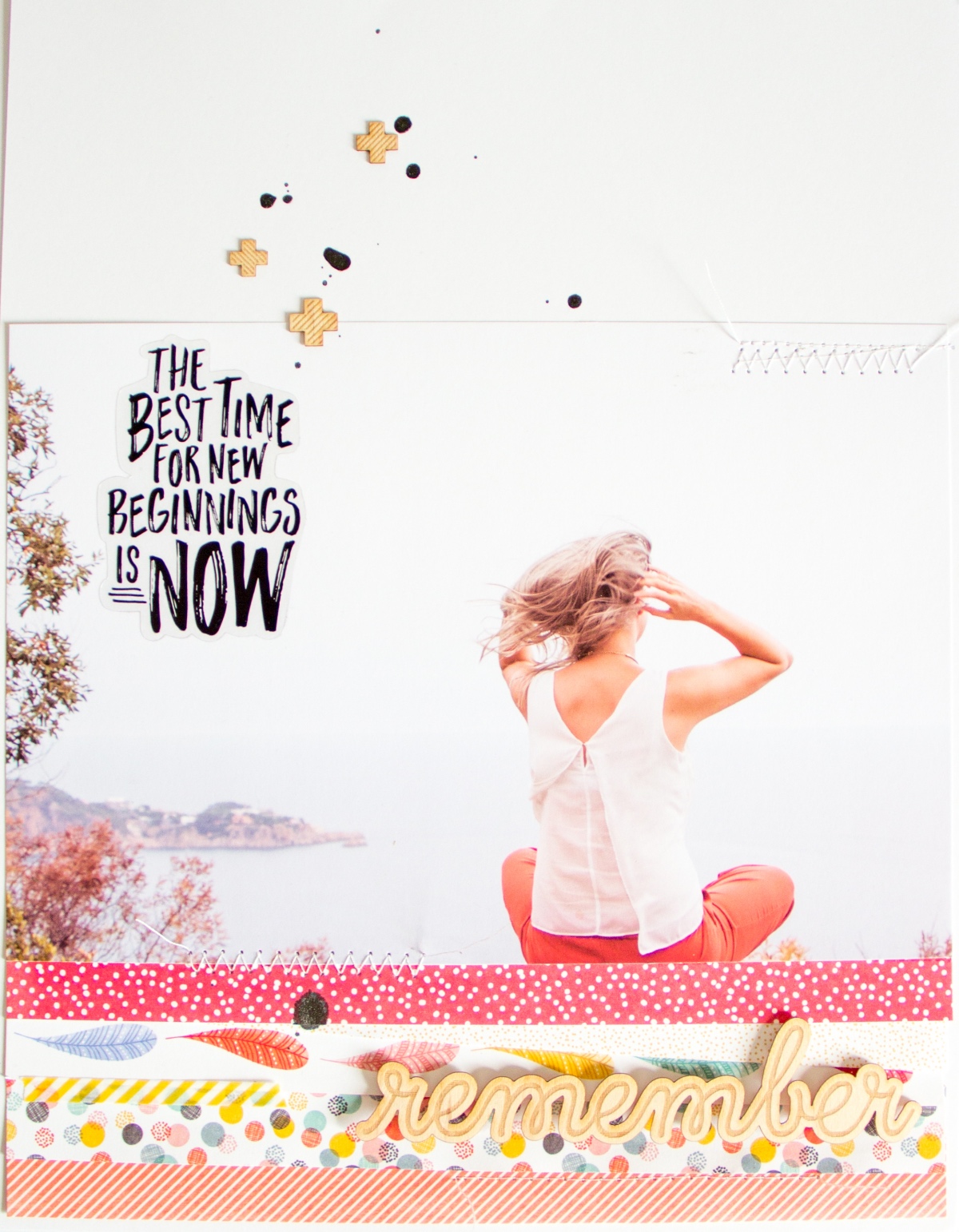 And here's the last layout of the "trying something different" group 😉  ..I'm still not too sure about this layout. However, when I flipped through my album to show S. the layouts I made with the kits, he said that this was one of his favourites. So yeah, I guess beauty really is in the eye of the beholder 😉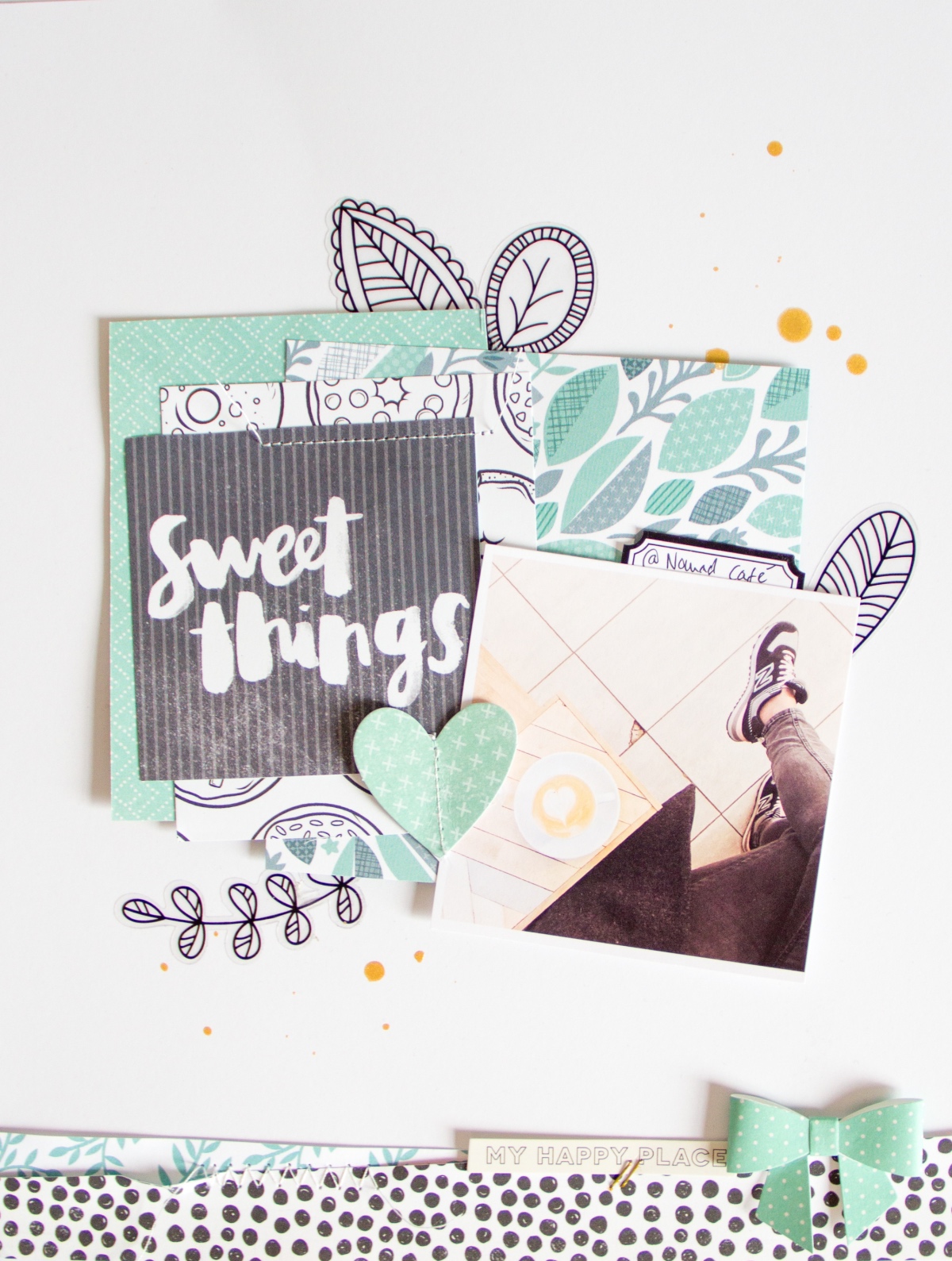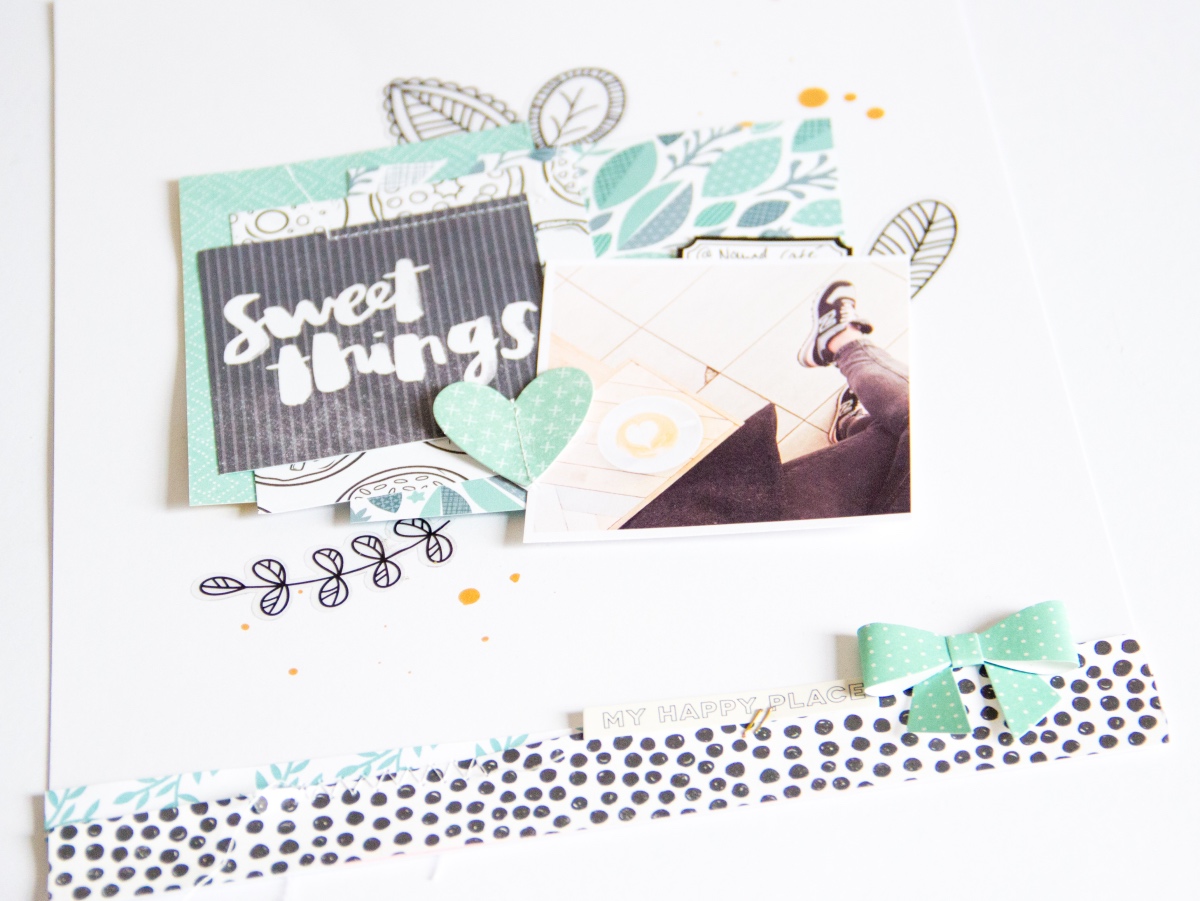 I'd love to know what you think about these layouts and which one is your favourite. I'd say mine is the second one, but probably because it feels most typically me.
I'll show you more of my projects in the next few days (and I'm almost certain that I will make even more with these kits. Maybe until I have nothing left but scraps 😉 ) and I am really excited about those that I haven't shown you yet 😉
Have a great weekend, guys! 🙂
———————————————————————————————————————————————————————-
Products used:
Gossamer Blue October Scrapbook Main kit
Gossamer Blue October Scrapbook Main Add-On kit
Gossamer Blue October Life Pages Kit