Woohoo, welcome to my stop on the Pinkfresh Studio Design Team Line Up & "Escape the Ordinary" blog hop! I'm very excited to be part of this amazing line up of super talented ladies! A huge thank you to Kinnari for having me 🙂
If you don't know me or are new to this page, welcome! And if you want to get to know me a bit better, have a look here.
When I received my DT package (and was done with oohing and aahing over all the pretty things inside 😀 ), I immediately started playing with the Escape the Ordinary collection. And before I knew it, I had already three finished layouts with it. So it was difficult to decide which one to show you first on this blog hop.
Eventually I chose this one (which was actually the last of the three that I made) because I thought that it might show you a slightly different colour scheme than some of the other scrapbooking projects you will have seen on the hop, so you would get an idea about how versatile the Escape the Ordinary collection is 🙂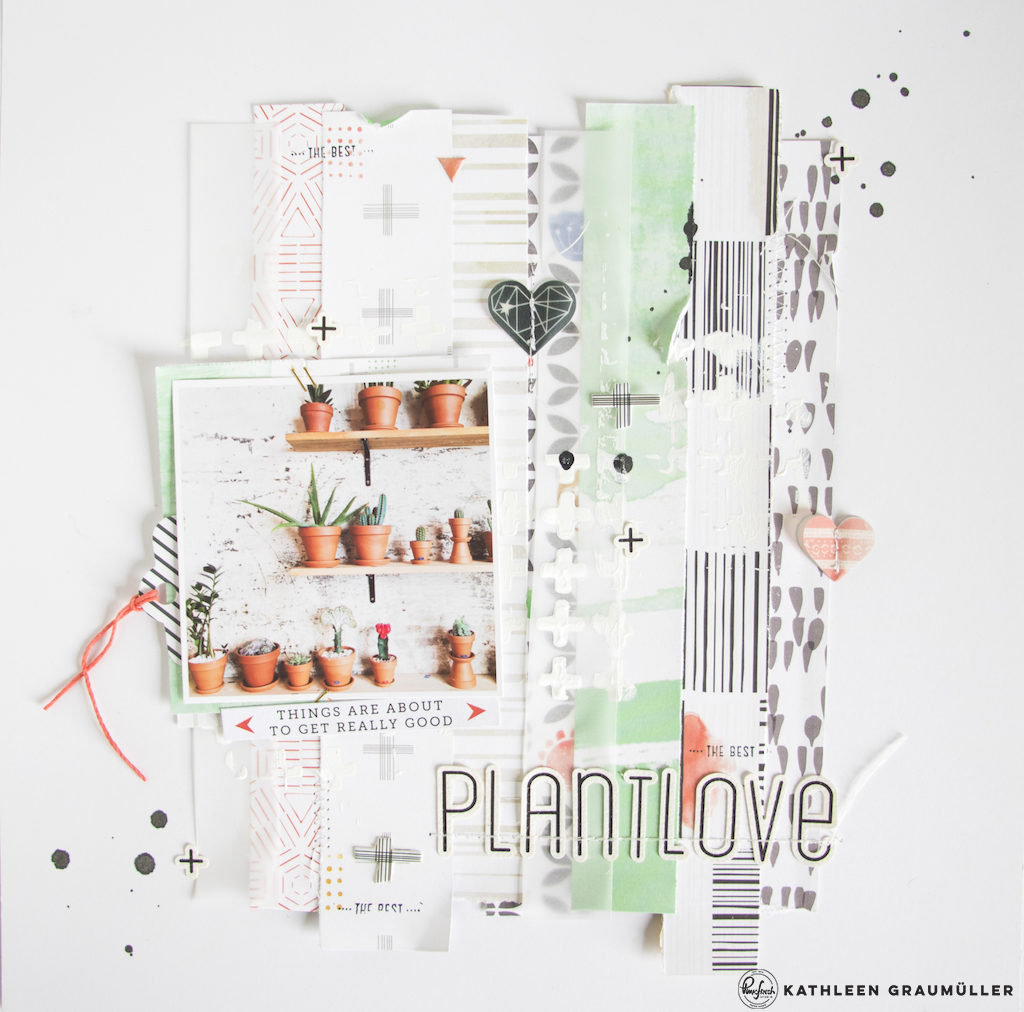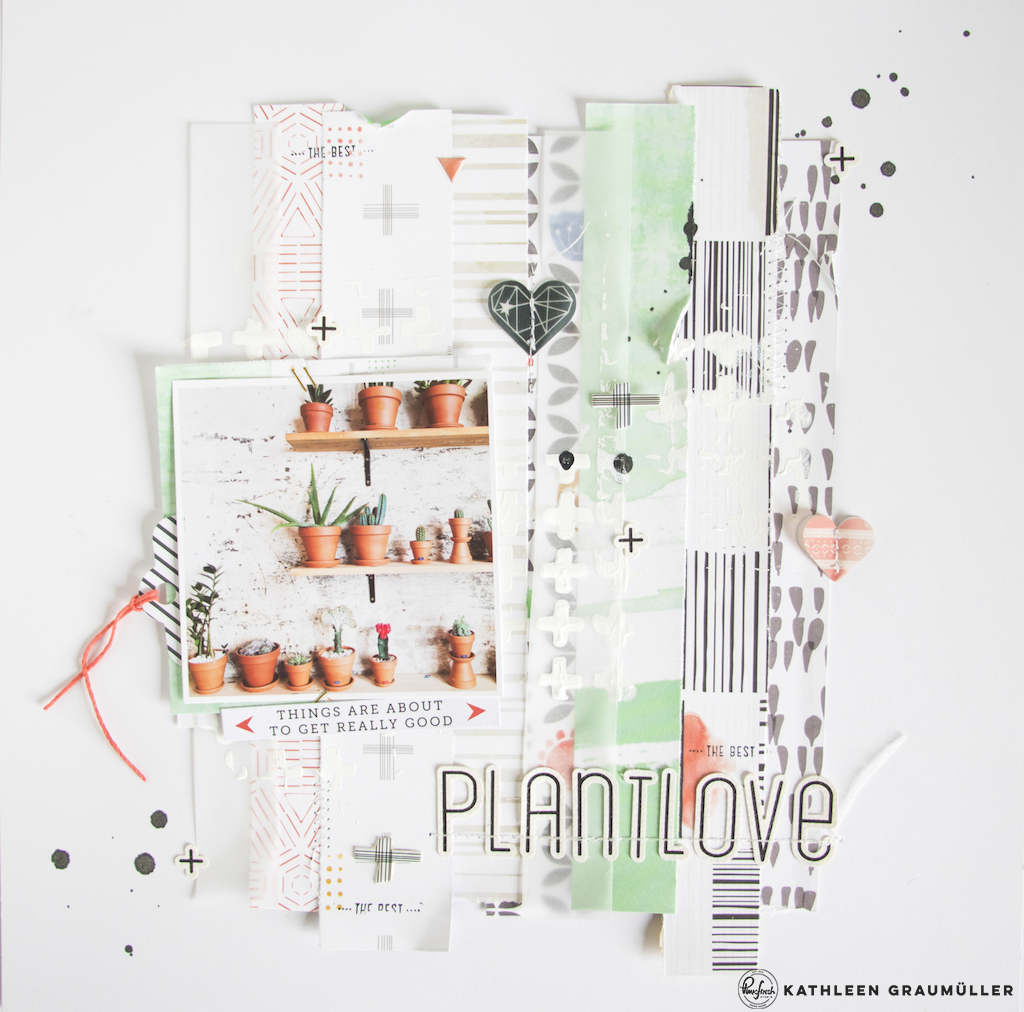 I left out all the blues and yellows of which there are quite a few in this collection and focused on the neutrals plus green and red instead – trying to match the colours in my photo.
I also tried my hand at some light mixed media elements (okay, I only used a stencil with some gesso.. I'm not brave enough for more, yet 😀 ) to add some more interest to the page.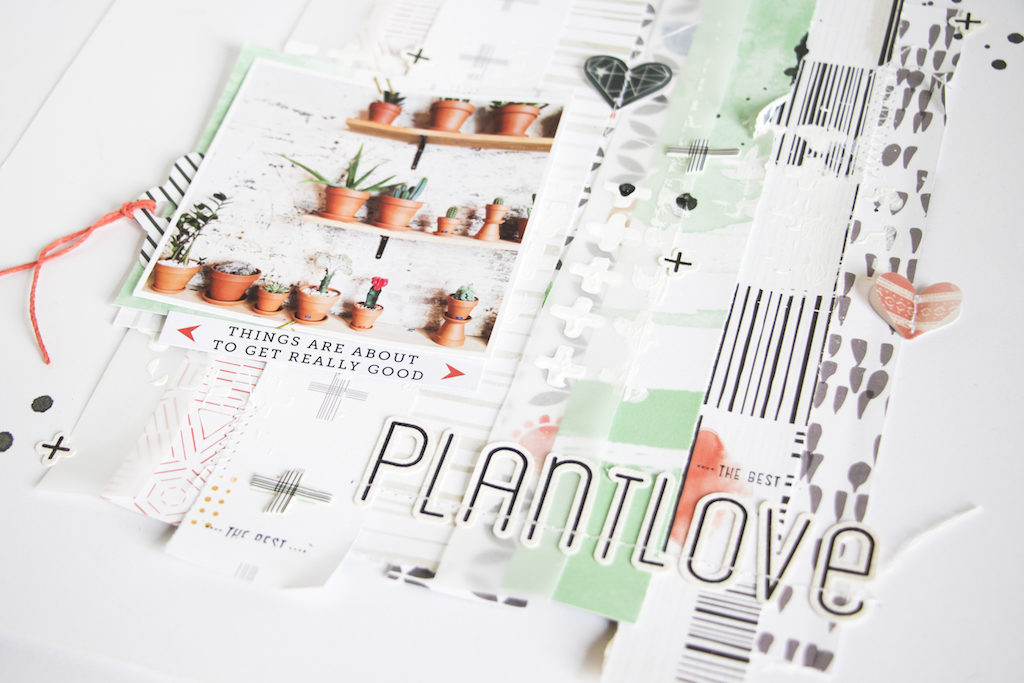 Because the layout was quite busy with all the papers, stamps and embellishments already (aren't those stitched hearts just the cutest?!), I decided to add my journaling on one of the stitched tags and put it behind my photo. I'm a really big fan of tags and hidden journaling (mostly because I really don't like my handwriting and always fear I'll mess up my layout), so the stitched tags come in really handy for me 🙂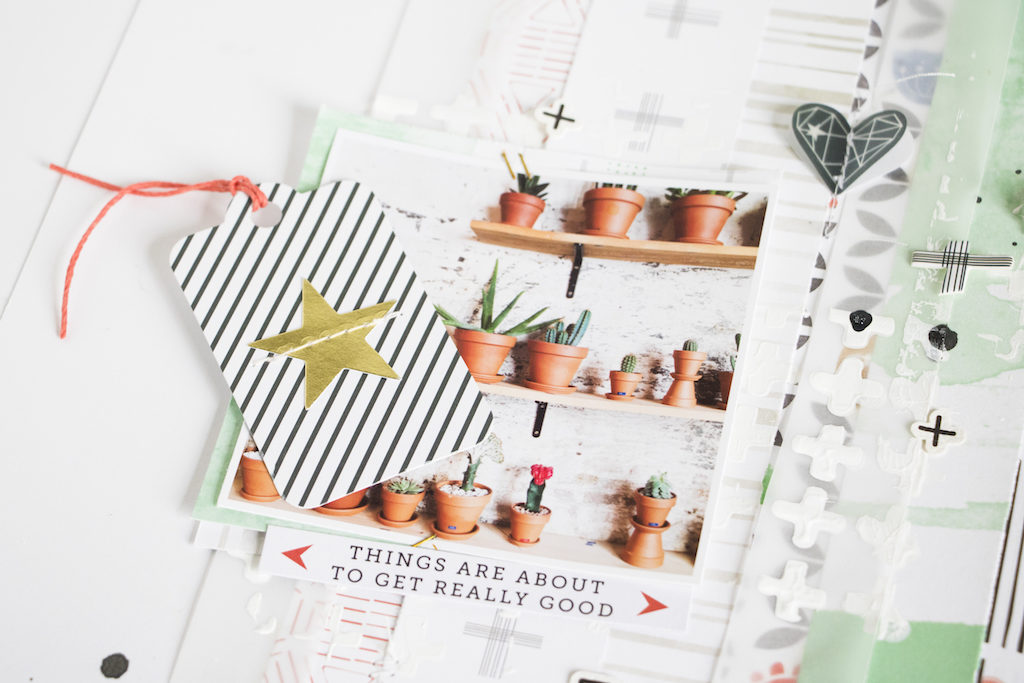 The leatherette alpha stickers are just perfect for this layout. I love the font and I love that they are quite flat, so they won't make the page too bulky but because of the leather-look, still add some interest!
Alright, that's it from me. I really hope you like this layout and feel inspired to use the Escape the Ordinary collection! Now don't forget that there's something to win as well 😉 Pinkfresh Studio is giving away one entire Escape the Ordinary collection to one lucky winner and one set of stamps and dies worth over $100 to another winner!! The two winners will be randomly selected.  To be eligible, you must leave a comment on ALL blogs in the hop.  Comments close at 11:59 PM CST on Friday, August 18th.  Winner will be announced on August 25th on the Pinkfresh Studio blog.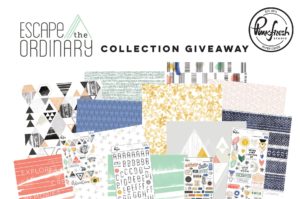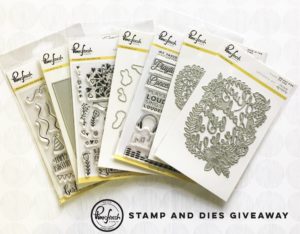 And here's the blog hop line-up again, in case you got lost or didn't start at the beginning.
Supplies used:
 * shopping links are affiliate links. thank you for your support!
Merken
Merken
Merken
Merken