I'm interrupting the silence on this blog to share some exciting news with you!! Those of you who follow me on Instagram might already know it, but I thought I'd share here too..
I'm joining (or rather have joined, by now :D) the Felicity Jane creative media team! This really is a design team dream come true for me! (I really did do a happy dance when I got Jeana's mail in my inbox, haha)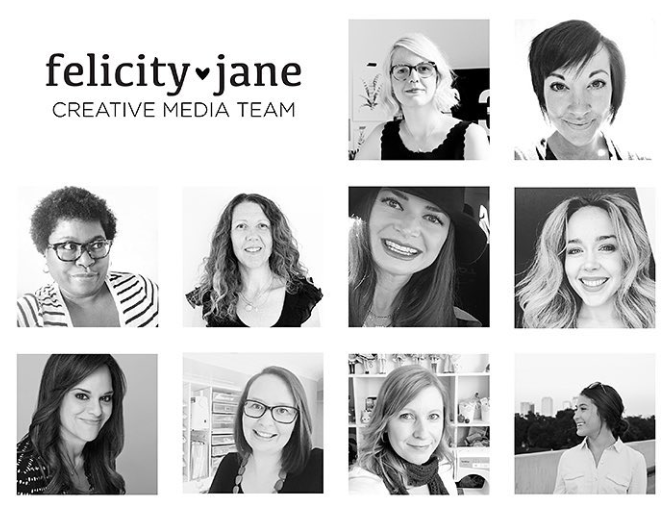 For those who don't know Felicity Jane*, you've been missing out! Jeana, the genius behind FJ, creates absolutely gorgeous kits every month that are filled with exclusive papers, embellishments, stickers etc. They are usually a mix of black and white patterns (one can never have enough of those!!) and beautiful feminine, floral elements! And this month's kit "Zoey" is no exception, but have a look for yourself here.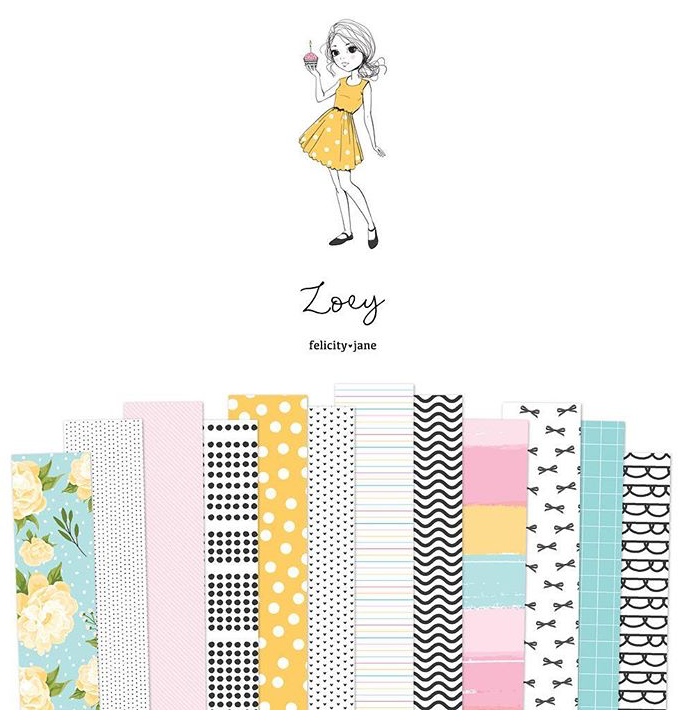 Aren't those colours just scrumptuous?? Oh how I love the mix of black and white and those fun, bright colours – perfect for summer! (Although it doesn't really feel like summer at all around here at the moment..) Here's also a peek at what's inside the kit. The paper pack is already sold out, but the kit is still available (but probably not for long because these go quick), so make sure to grab yours here 🙂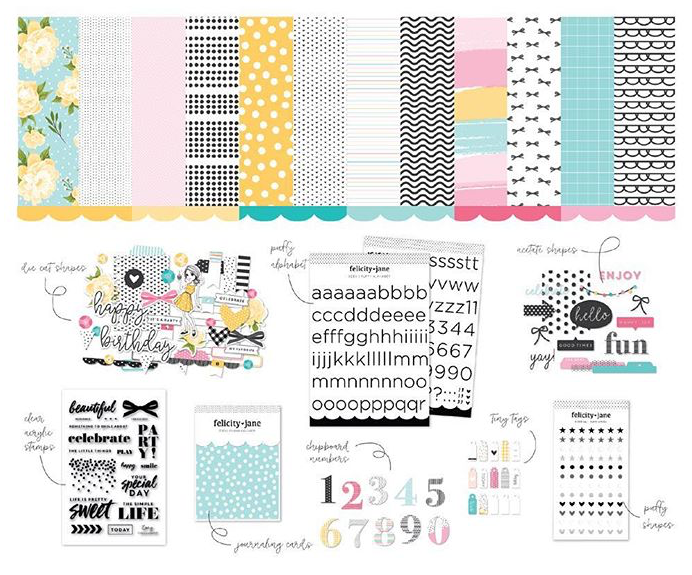 Or, if you want to see it "live", you can watch the unboxing video here (I always love watching these kinds of videos – makes you feel like you are unpacking a box of happy mail yourself, haha 😀 )
I really can't wait to finally get creating with this kit (it's still on its way to me) and show you what I created! Hope you are excited, too!
* shopping links are affiliate links
Merken
Merken
Merken
Merken