(This post should have gone live yesterday already but for some reason it didn't and since I've spent the whole day at the PaperWorld/CreativeWorld exhibition in Frankfurt, I couldn't get it up until now)
How can it be February already?! I mean, where has January gone?
I'm not too sad that it is February already though. I mean, it's the month of S. and my birthday, we get to travel to Barcelona again (finally!!!) and it marks the beginning of a new stage of my life!! As you might know, I've been doing my teacher training to get my Second State Examination (2. Staatsexamen) and on January 31st I finally finished it!
You might think that I'll now be working as a "normal" teacher and you are absolutely… WRONG! Without going into too much detail and summing it up quickly: I and therefore also my dreams/goals/expectations for what I want my life to look like have changed and now I don't want to work as a teacher anymore. It didn't have anything to do with the students or that I didn't enjoy teaching them, I really liked my classes (Hey there if anyone of you is reading 😉 ) and it was also a bit of a sad goodbye, it's just that things have changed and I want to go a different path now.
Wow.. the Gossamer Blue February kit reveal just got really serious 😀
(I will write a bit more about my dreams, goals and plans for the next year(s) in a week-ish here. I will take some time on my birthday to reflect on all of that because in the past almost two years I didn't really have time for any of that)
But now on to something else: the Gossamer Blue February kits!
Today I'll just show you two layouts I've made with them. I also started doing Project Life (again..) and this time I feel that I've finally found the right format for me which makes me quite excited!! Especially because now I'll have a good use for all of the pretty Life Pages cards from my Gossamer Blue kits – and this month's might just be my favourite EVER! It's the first month that I liked the Life Pages kit and add-ons even more that the Scrapbooking kit!
But I haven't had time to print my photos for January yet, so I'll make sure to show you my LP pages once they are complete 🙂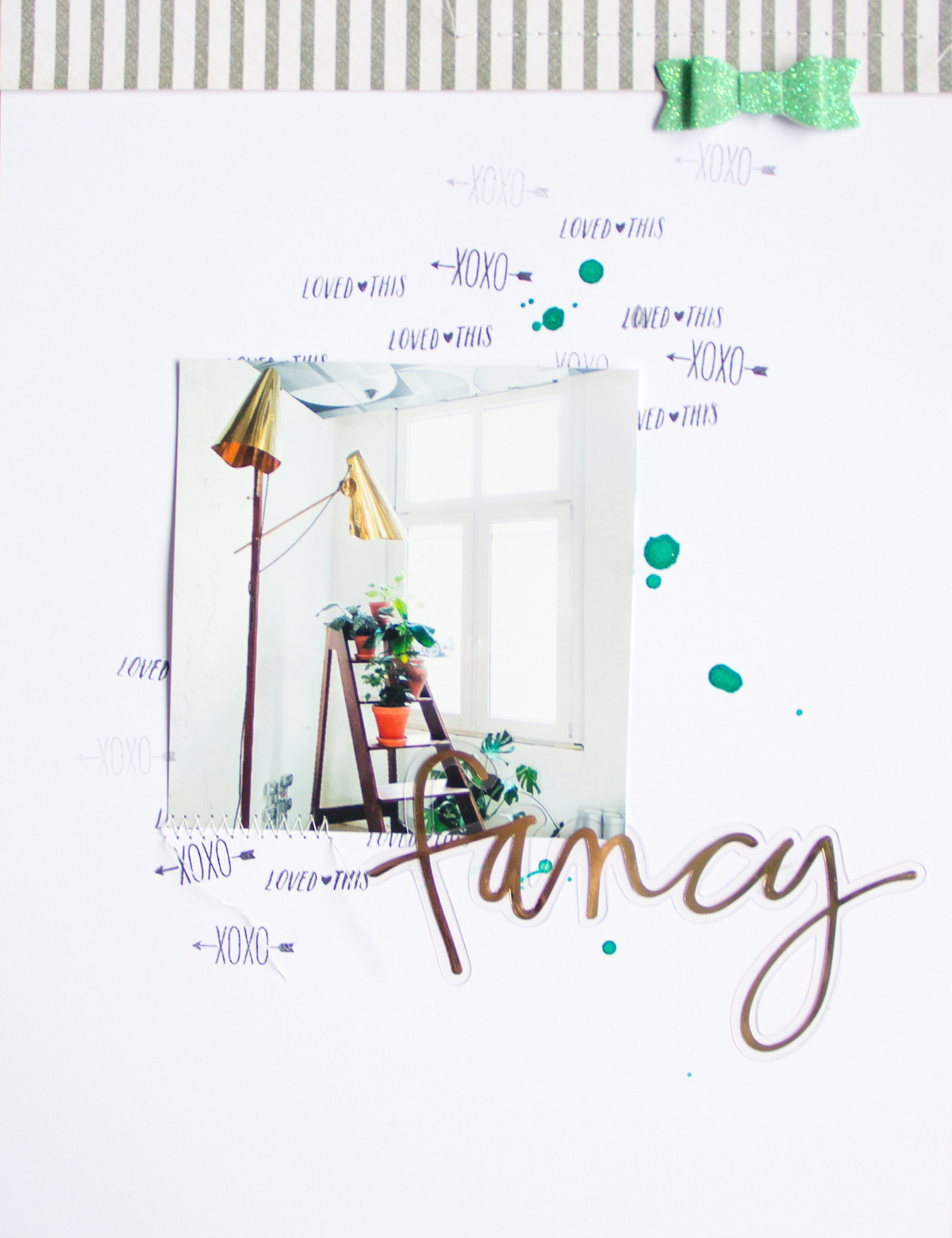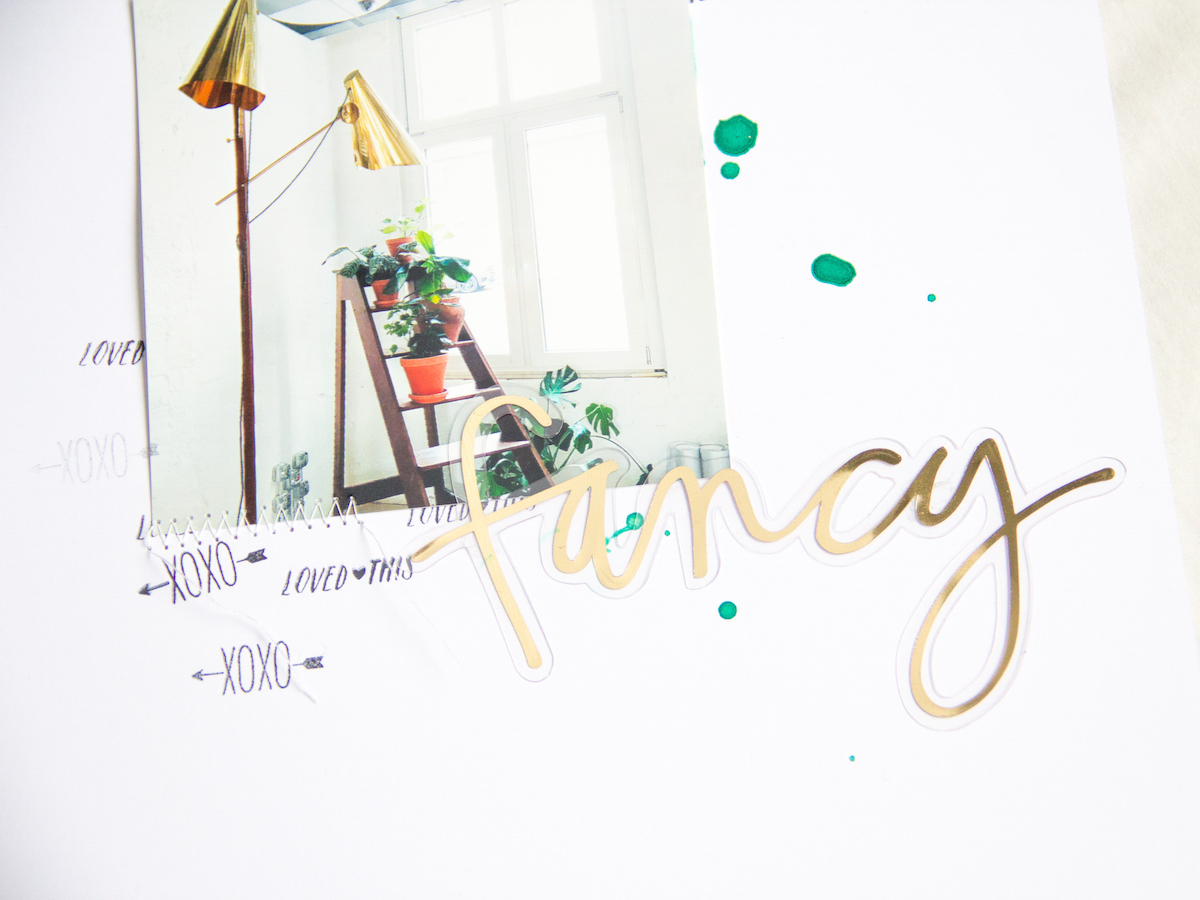 There isn't much to tell about the photo/layout above. I took the photo in a really pretty store in Berlin and just really liked it so I had to scrap it 😉
And here's the second one, about one of my favourite things in the world: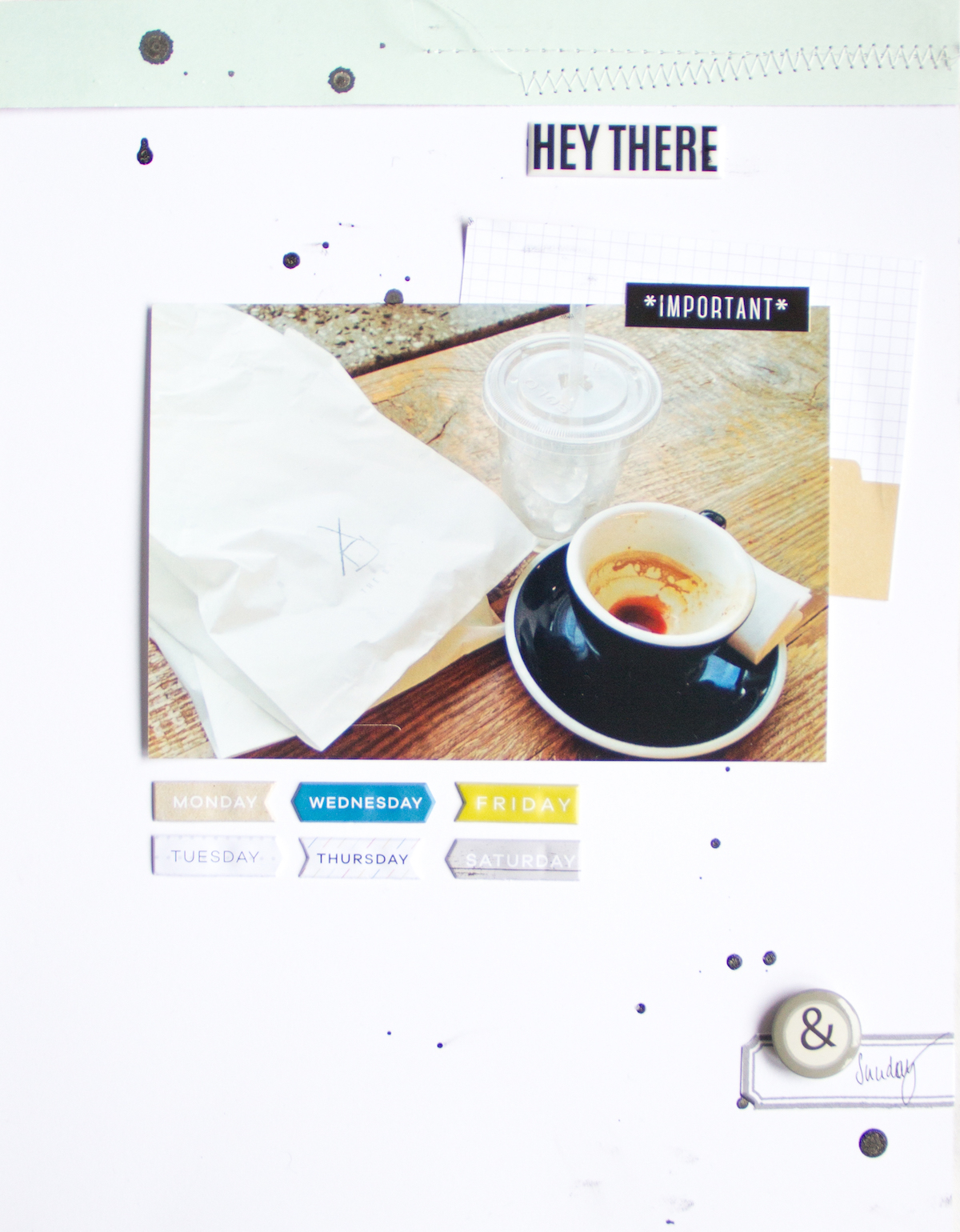 I was a bit impatient with doing the stitching on this LO so the mist (Heidi Swapp Color Shine – black) hadn't fully dried.. But oh well, I guess there are worse things in life than a few paint smudges on a LO 😉
Merken