Hey there! 🙂 Today I have a treat for you! LoraBailora is hosting another scrapbooking challenge, and this time it is a Color Combo challenge which means you can create anything you want (card, layout, mini album, …) as long as it is inspired by the following mood board: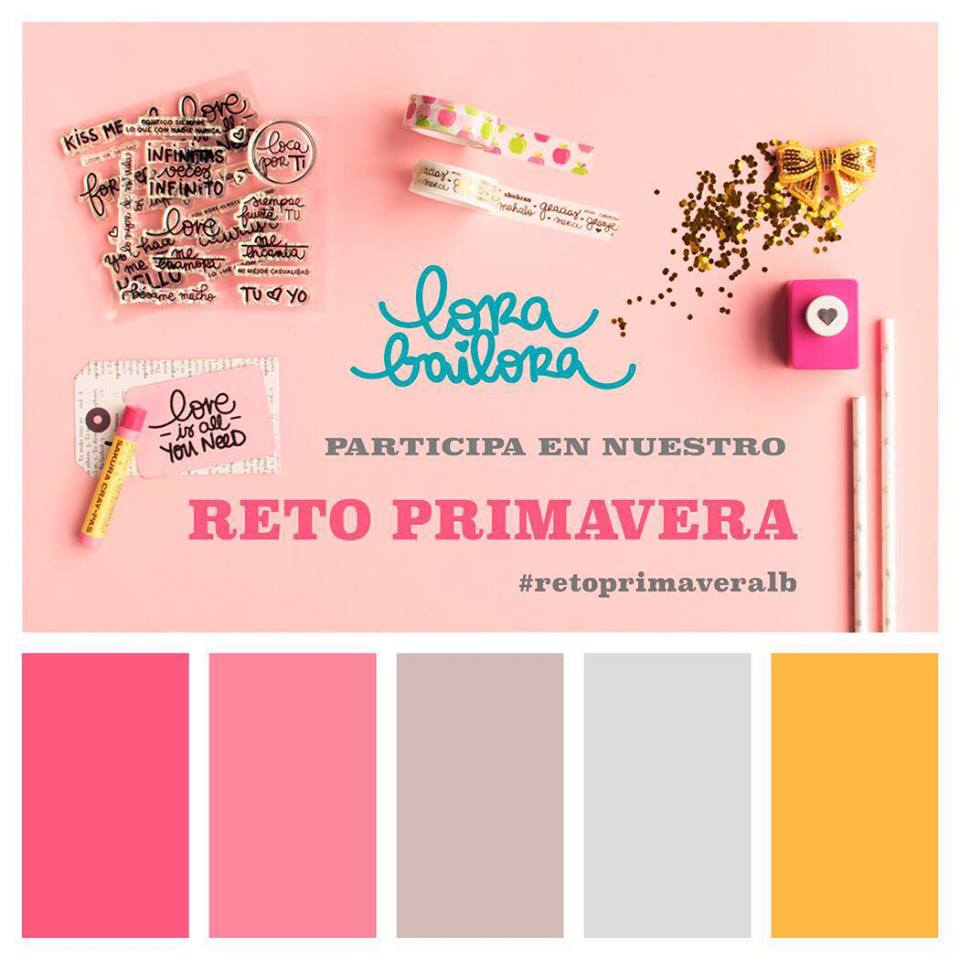 I think the colours look absolutely fantastic and are perfect for spring! And I think the bright and cheerful pink and orange fit the LoraBailora products just perfectly – so it was no surprise that I found some products to make my layout with in no time 🙂
And here it is: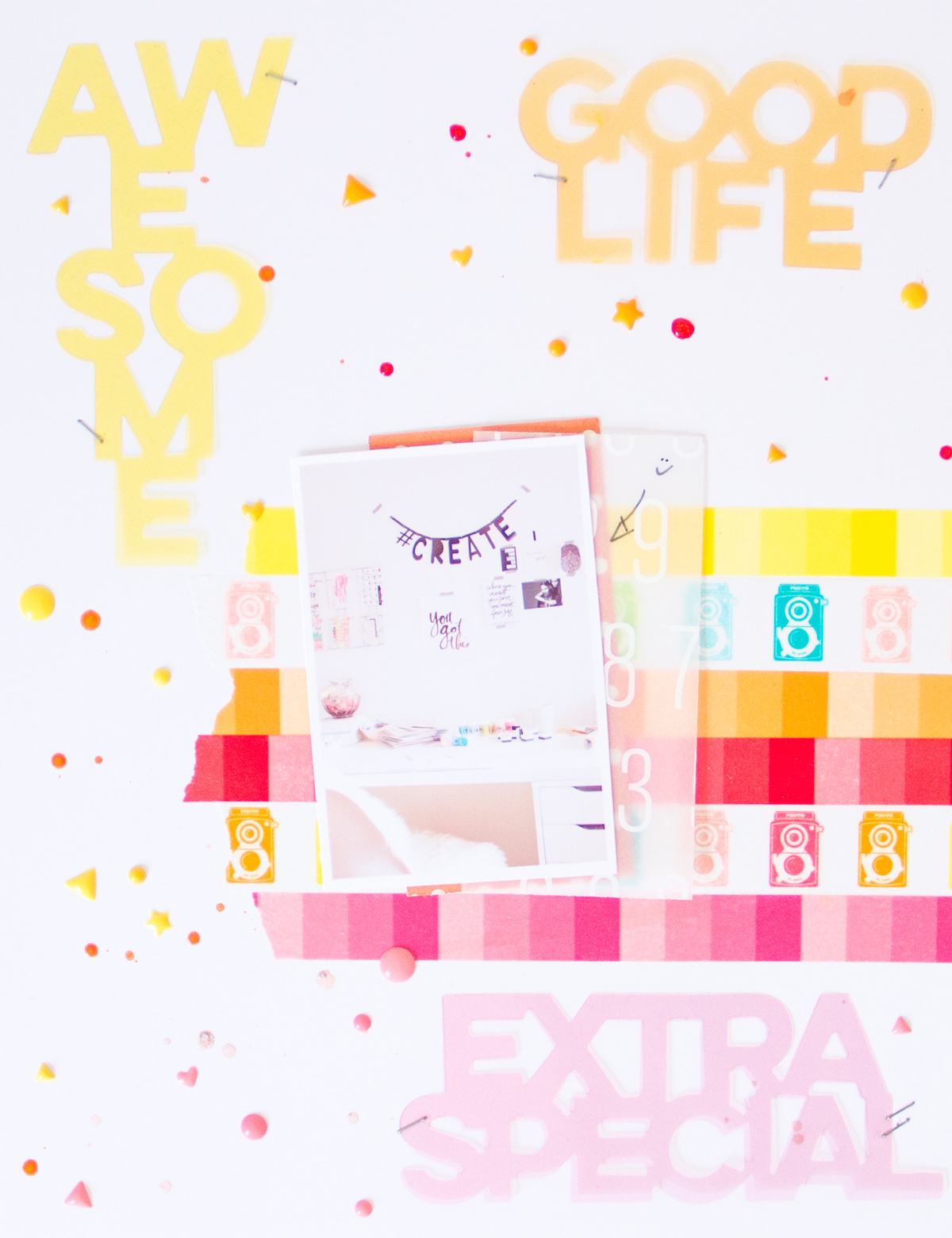 It is a little bit different from my usual style (although I feel that it has changed quite a bit in the past few months) because there is no patterned paper (I used washi tape instead) and actually quite a lot of embellishments (I went a bit crazy with the enamel shapes 😀 ) ..but there is style my typical white cardstock as basis and the paint splatters 😉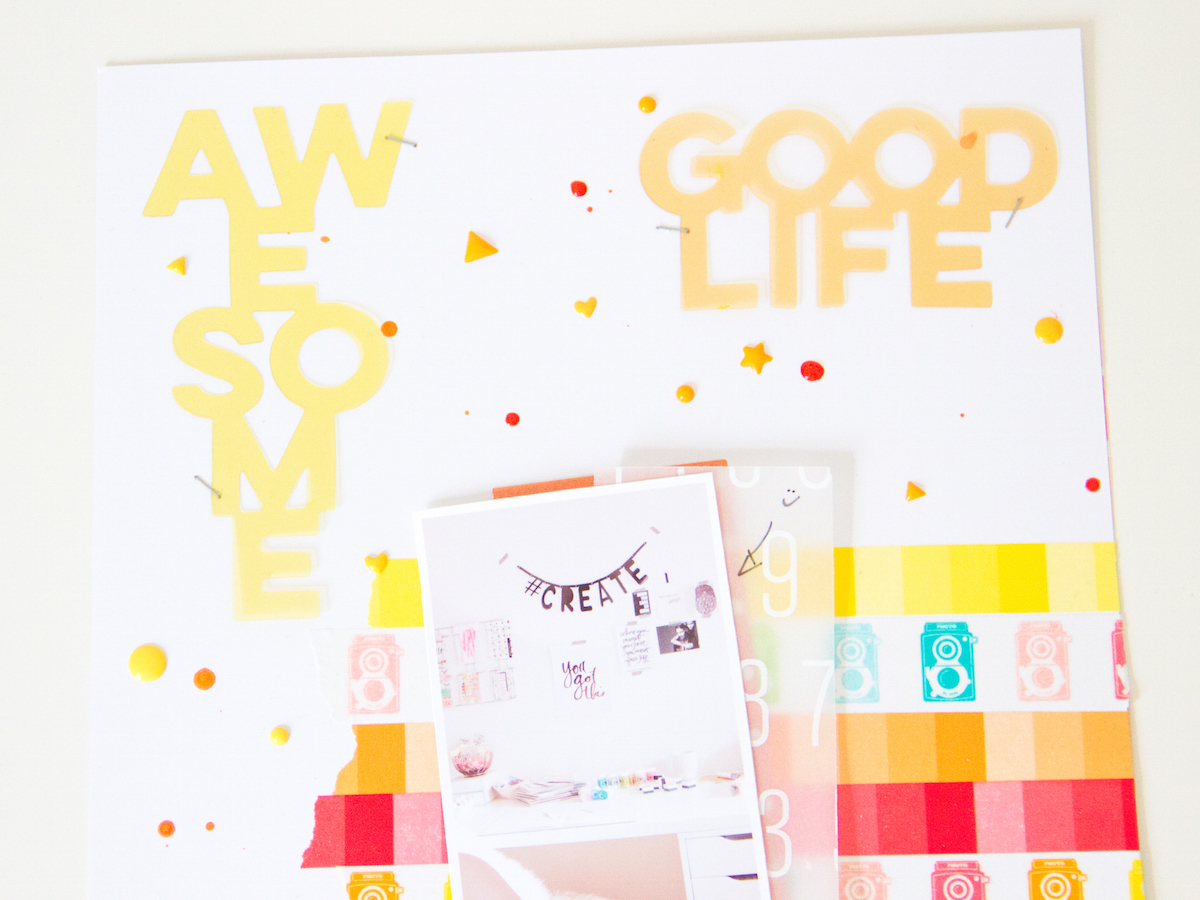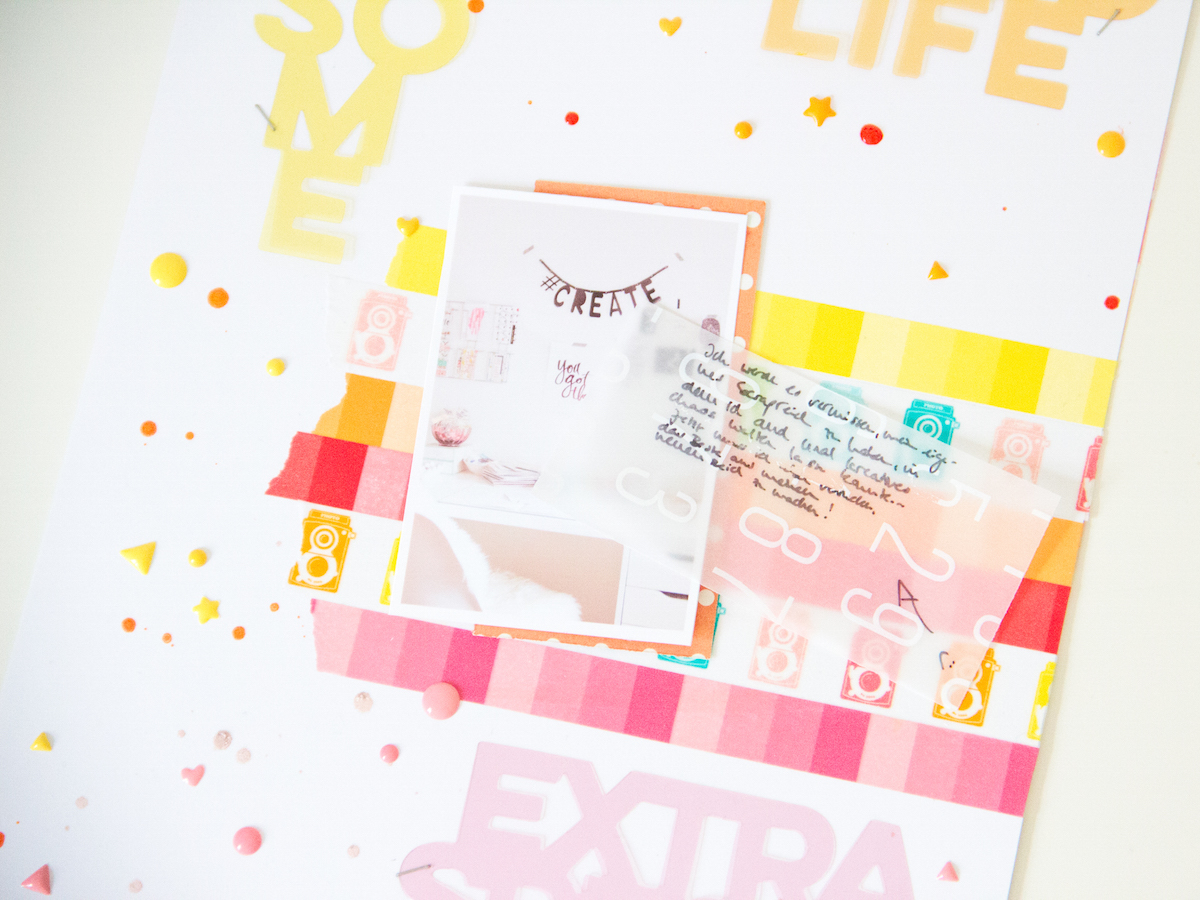 What do you think?
And here's what you need to know to participate:
What is the challenge about?
You can participate with a project (layout, card, album, home deco…whatever..) using our spring color combo (using at least two colors).

Projects made with LB products will be assessed positively but isn't a requirement.


What do I have to do to participate?
You must submit a project that has not been published previously. Once you have published the project on your blog or favorite social network you have to join on the link you have at the end of this entry over at the LoraBailora blog. The link must be to the post or picture of the project and not to your main blog or profile.
You must be a follower of LB social networks. If you upload your project from Facebook you must label Lora Bailora on your publication and mention the challenge. If you do it from Instagram using the hastag "retoprimaveralorabailora" and if you do it from your blog, in your post must have a link to the challenge.
Only one entry per person.
You can link up your project until the 16th of June at 23:55. The winner will be published on Thursday June 23 on the LB blog.
It's an international challenge. Anyone can participate from anywhere in the world!  Yayy! 🙂

The winner will receive a 30€ bonus to spend on the LoraBailora Etsy store and will also be the guest designer in the next challenge.
So, I hope you are inspired by the mood board and the other projects (you can find them all
here
) and I'd love if you participated in the challenge! 🙂