Woohoo, it's that time again: reveal day at Gossamer Blue and let me tell you, the May kits are gorgeous! I looove all those fresh and bright colours. Here are some of my favourite bits from this month's kits: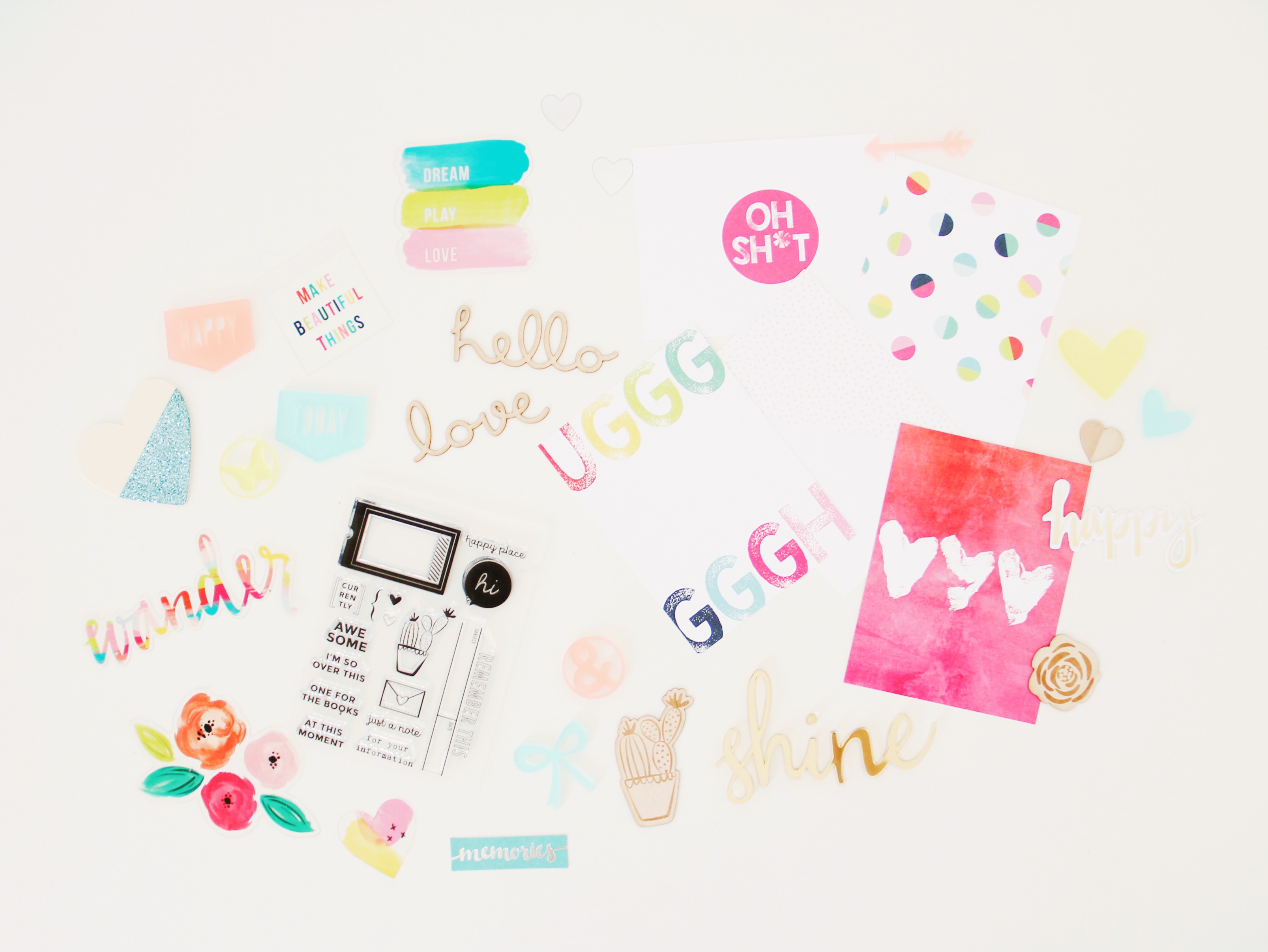 I mean, look at those acrylic shapes! I am a sucker for acrylic shapes and these might be some of my all-time favourites, mostly because of the colours. Bright but kinda pastel-ish. And I know I say that almost every month, but the life pages cards are awesome! Apart from the vibrant colours (that are totally awesome), the words and phrases on them are geat. There is an "ughhh" one, another that says "oh sh*t" and more of that kind. It's a nice change from the normale "best ever" kinda products in the scrapbooking world. Oh, and can we talk about that stamp set (especially the cactus) and those wood veneer pieces for a second? I mean, what's not to love about those?
I didn't get to play much with the kits (yet) because they arrived quite late this time and this weekend we moved to a new apartment (in another city) and I've been preparing this move for the past two weeks… So right now almost everything is still in boxes (except for some of my scrapbooking things – priorities, y'all! 😀 ) and it's still quite chaotic. That's also the reason for those not very good photos of my first project with the kits. When I finally had some time (and space) to photograph it, the lighting was already rather poor. But anyways, you gotta work with what you have, right?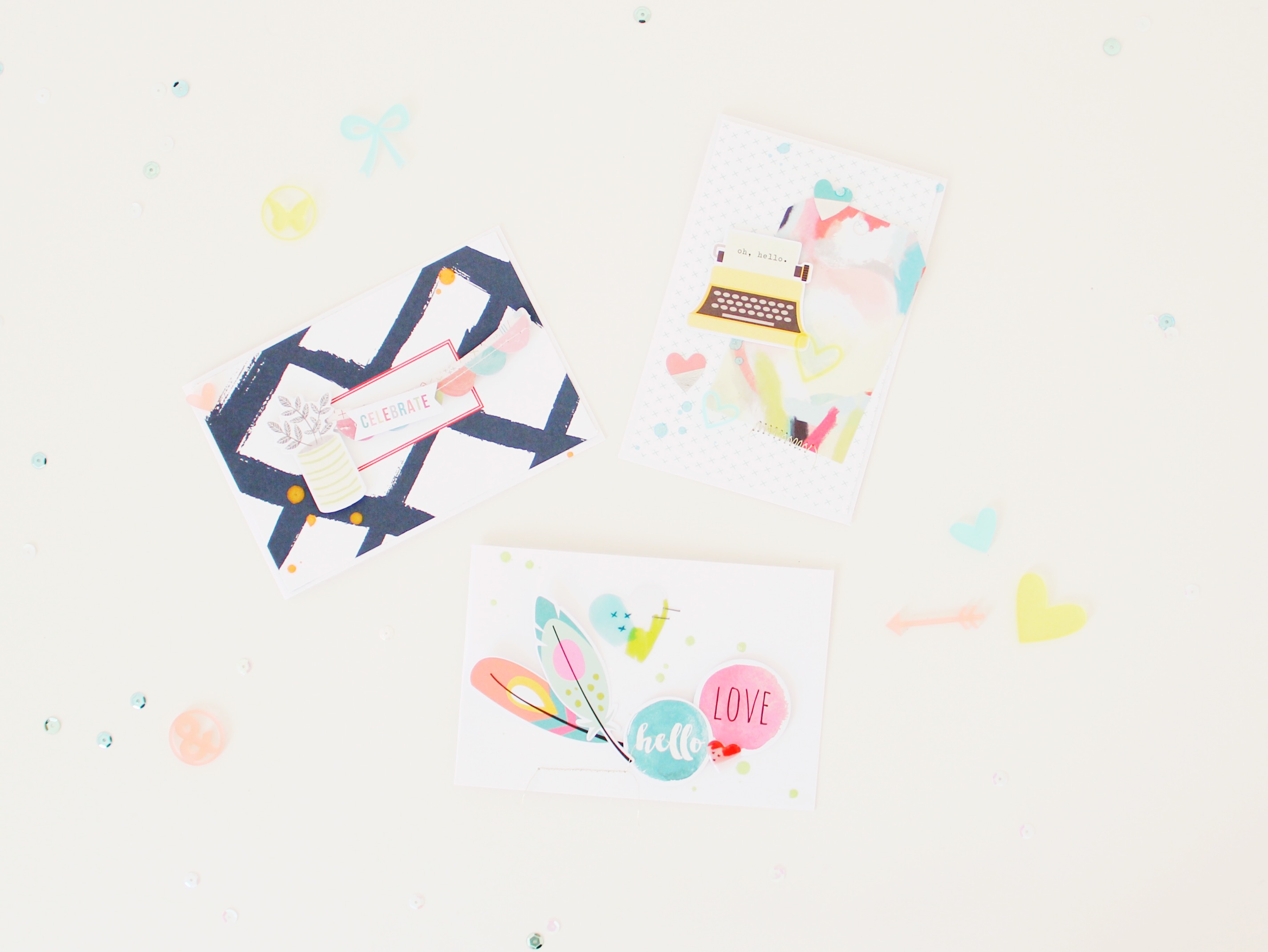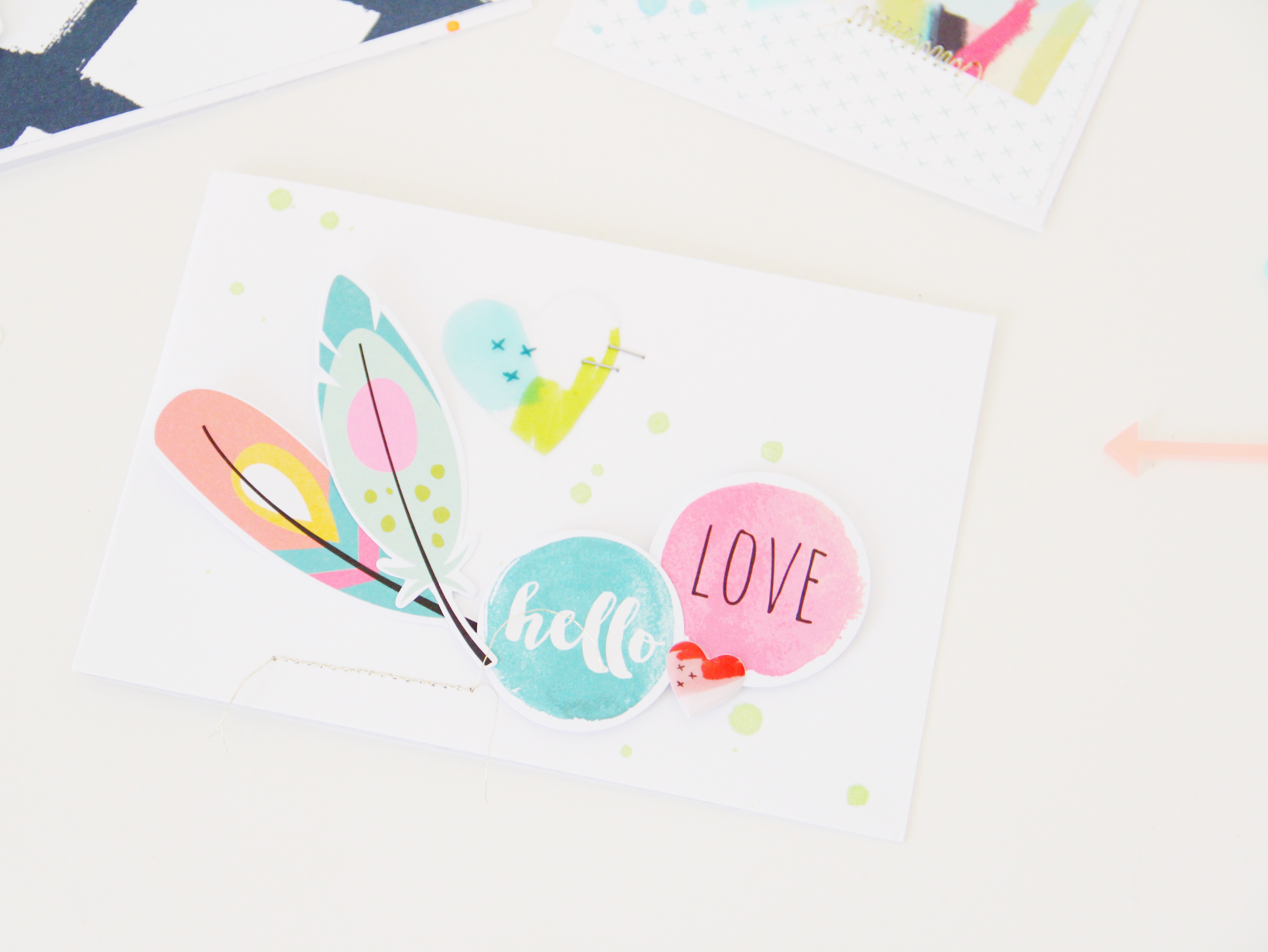 I will try to get some better photos as soon as I can and also show you some more projects with those pretty May kits! In the meantime, you can check out all the goodness here. 🙂