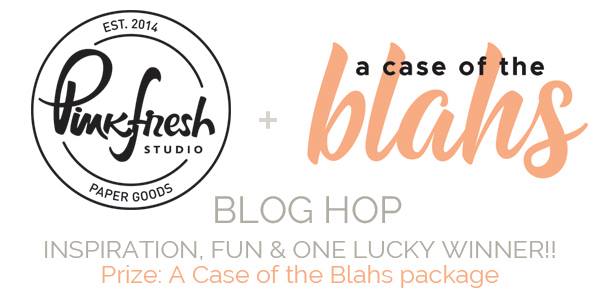 Hey there 🙂 Welcome to the Pinkfresh Studio "A Case of the Blahs" blog hop! 🙂 I hope you all enjoyed the last blog hop the Pinkfresh Studio Scrapbook Design Team did for the new "Let Your Heart Decide" collection!
I love how different the "A Case of the Blahs" collection is from the "Let Your Heart Decide" one. A Case of the Blahs is just perfect for all those "real life" moments and the not so perfect ones, although you could still totally use it for anything else – I think it's especially great for more masculine layouts. My favourite thing about this collection is that there are so many great black and white patterns. So of course I had to use one of them on my first layout with this collection: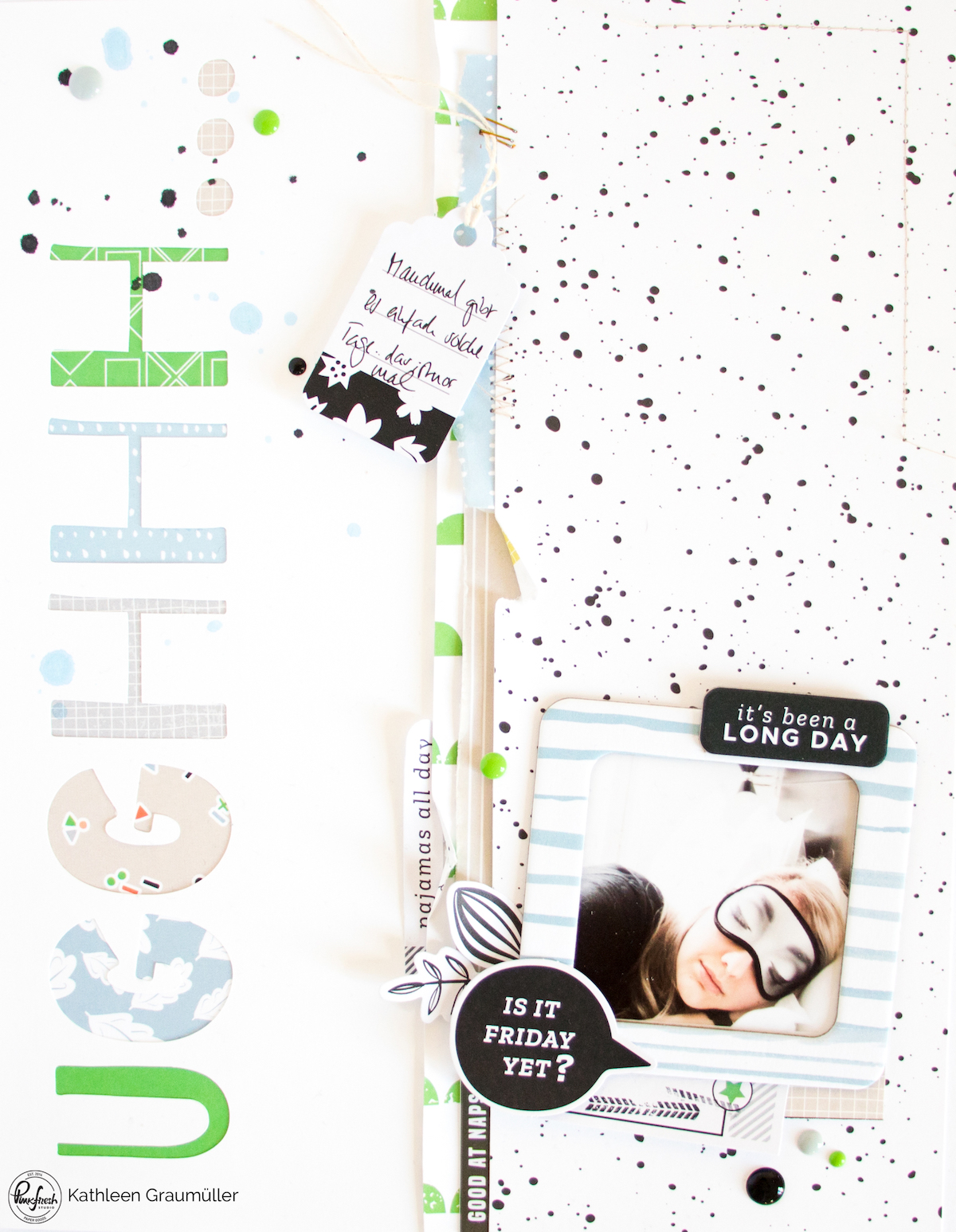 For the title I used my Silhouette Portrait and a font from my computer called "Barrio" and then backed the letters with pieces of different patterned papers. On the right side of my page I layered some patterned papers (with my absolute favourite one on top) and added some of the phrase stickers in to have them peek out from beneath the paper layers.
To make my photo stand out more (although it's not a black and white photo it would still have gotten lost on the patterned paper), I used one of the chipboard sticker frames to highlight it. I absolutely love all the different words and phrases that are included in the various embellishment packages (die cuts, stickers, …), so I added some of those around my photo to tell my story. Since this page didn't need a lot of journaling, I felt that the words/phrases would be enough.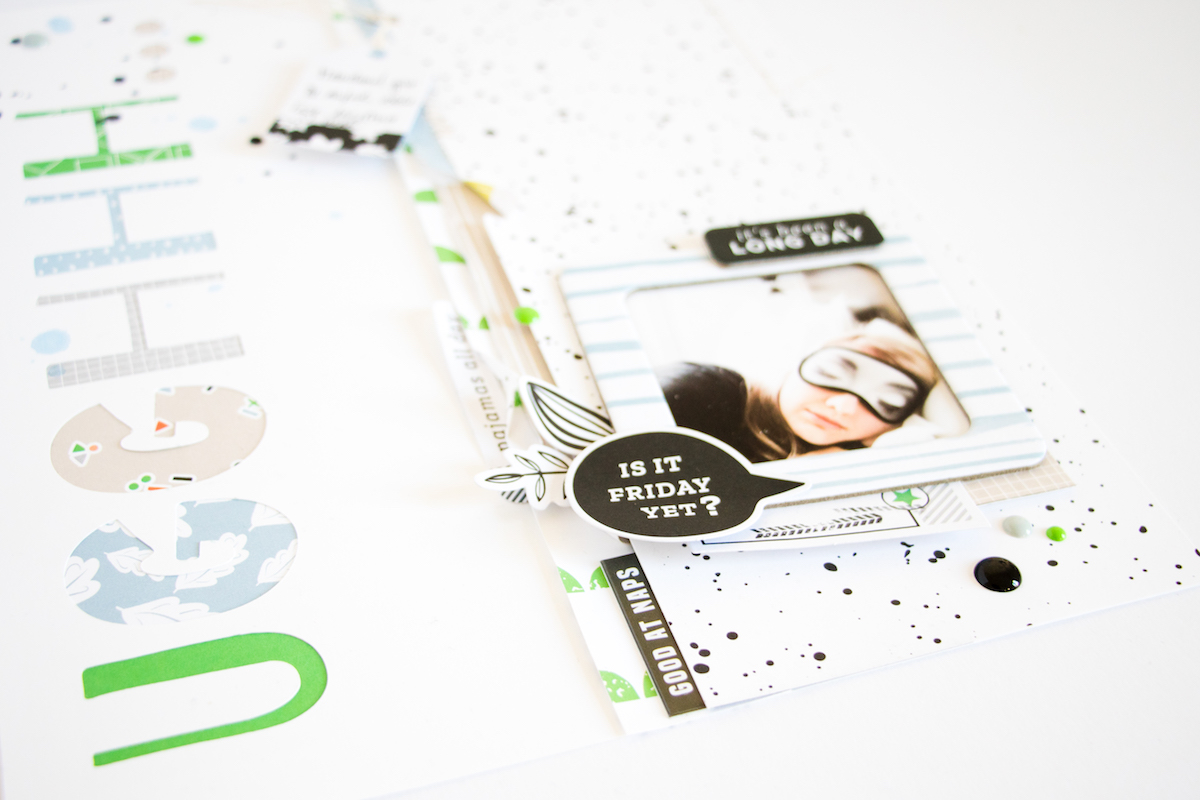 I like to scrapbook the small everyday moments, so this page was a lot of fun to make! I hope you like it and maybe feel inspired to document one of the "not so perfect" moments or photos!
And wouldn't it be great if you could use the A Case of the Blahs collection for that? 😉 Pinkfresh Studio is giving away one goodie package! All you have to do is leave a comment on each blog in the hop and you will be entered to win. Comments will close at 11.59pm CST on Thursday February 8th 2018. The winner will be selected randomly and the winner announcement will be posted on the Pinkfresh Studio blog on Saturday February 10th, 2018 🙂 Good luck!