On this week's Workspace Wednesday I'm not gonna share my actual current workspace with you (because honestly, it's quite boring at the moment since I didn't have much time to create anything in the past few days and the only thing you can see are just piles and piles of purged products).
But what I can show you today is something infinitely more exciting anyways!!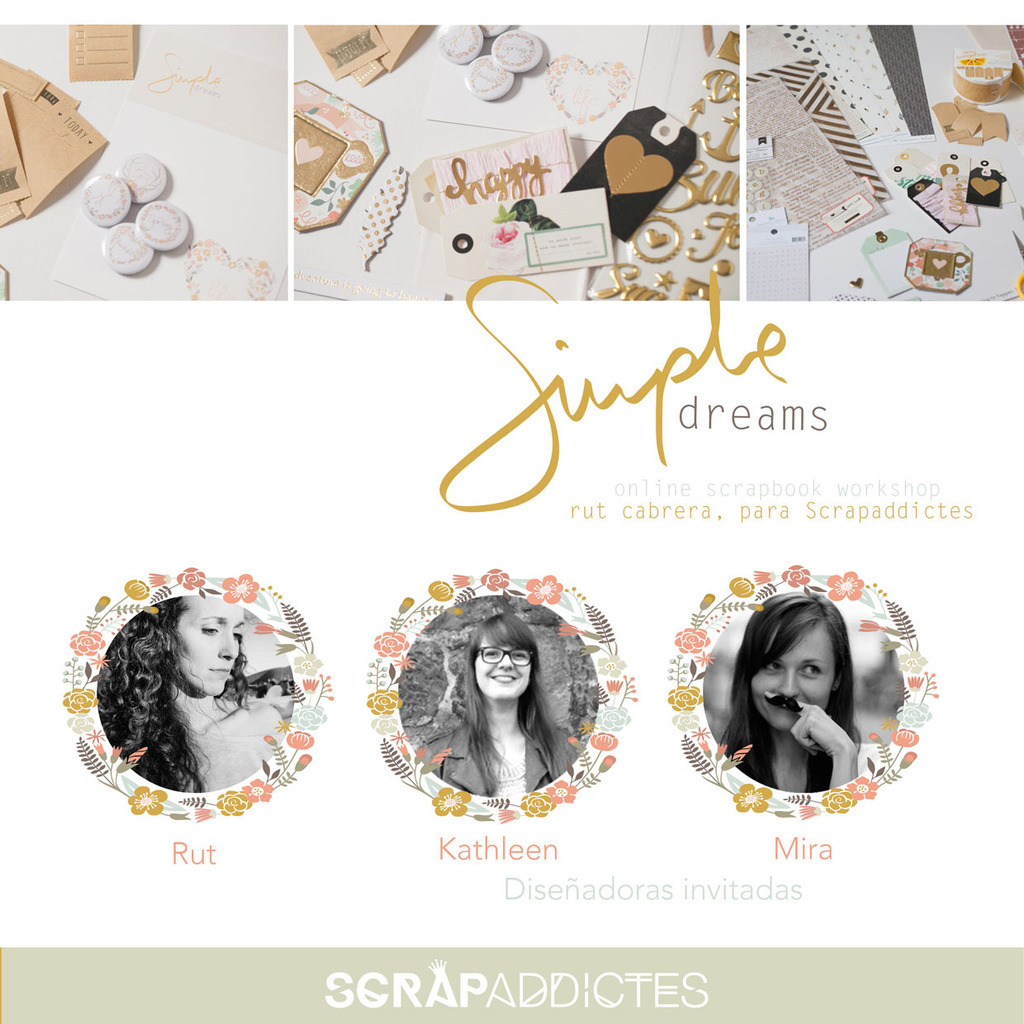 It's an announcement that I had been waiting to be able to share for so long already!!
A few months ago the lovely Ana from Scrapddictes asked me if I wanted to contribute to an online workshop with the inspiring and incredibly talented Rut from Lovely Corner and I didn't even have to think about it for a second! Of course I wanted to!
I'm very very grateful for the opportunity that they gave me and I enjoyed it quite a lot! I really hope that I'll be able to do something like this again!
The workshop is available for purchase in the Scrapaddictes shop now and starts on May, 15th.The announcement photo already shows the colour scheme the projects we made were inspired by. Isn't it absolutely lovely?
You can expect a variety of different projects, from mini albums to layouts etc. with lots of different techniques and tutorials! 🙂
I'm so so excited and I really hope that lots of you will be inspired to take the class 🙂