Happy New Year to you all!! I wish you all a great, healthy, successful and magical 2016! 🙂
Because of the Christmas holidays my Gossamer Blue January kits came a bit late, so I wasn't able to scrap much with them yet. But I can already show you one layout that I've made with them.
WHAT?
I took this photo on the first day of my Christmas holidays (Dec, 22nd). I couldn't wait for those holidays to begin so that I could finally relax a little bit, scrap, go on coffee dates and do all the fun things. But of course on my first day of holidays I woke up feeling sick.. so opposite to what I had planned for that day, I mostly stayed in bed and let myself rest.
HOW?
For this layout I used different papers from the Seven Paper "Goldie" collection (I love it!!) that were included in the Scrapbook Main kit, the Main Add-On and the Add-On #2. I think paper-wise the January kits are the best ones so far!! So much "Goldie" and "Hello Love" goodness!
Anyways. I handcut several squares from the papers, all about the same size. I didn't measure them because I wanted them to be different and not all exactly square. Then I first adhered them with my glue runner and after that stitched over them with my sewing machine.
Beneath the paper square that is adhered with a strip of washi tape I added some hidden journaling that I didn't want to be seen directly.
(I normally don't "censor" my layouts that I post here, but this time it's a bit too personal..)
I absolutely love the colours and patterns of the Goldie collection (I already got myself quite a few pieces of it before I got the Gossamer Blue kits). Well, actually anything Ashley Goldberg does, really.
Unfortunately, I can't show you any more projects with the January kits yet. But I still have 1,5 weeks of holidays left, so enough time to scrap some more 🙂
Oh, and until then stop by the Gossamer Blue blog where I shared an idea for the Memorandum File Folders from the December kits yesterday 🙂 Here's a little sneak peek: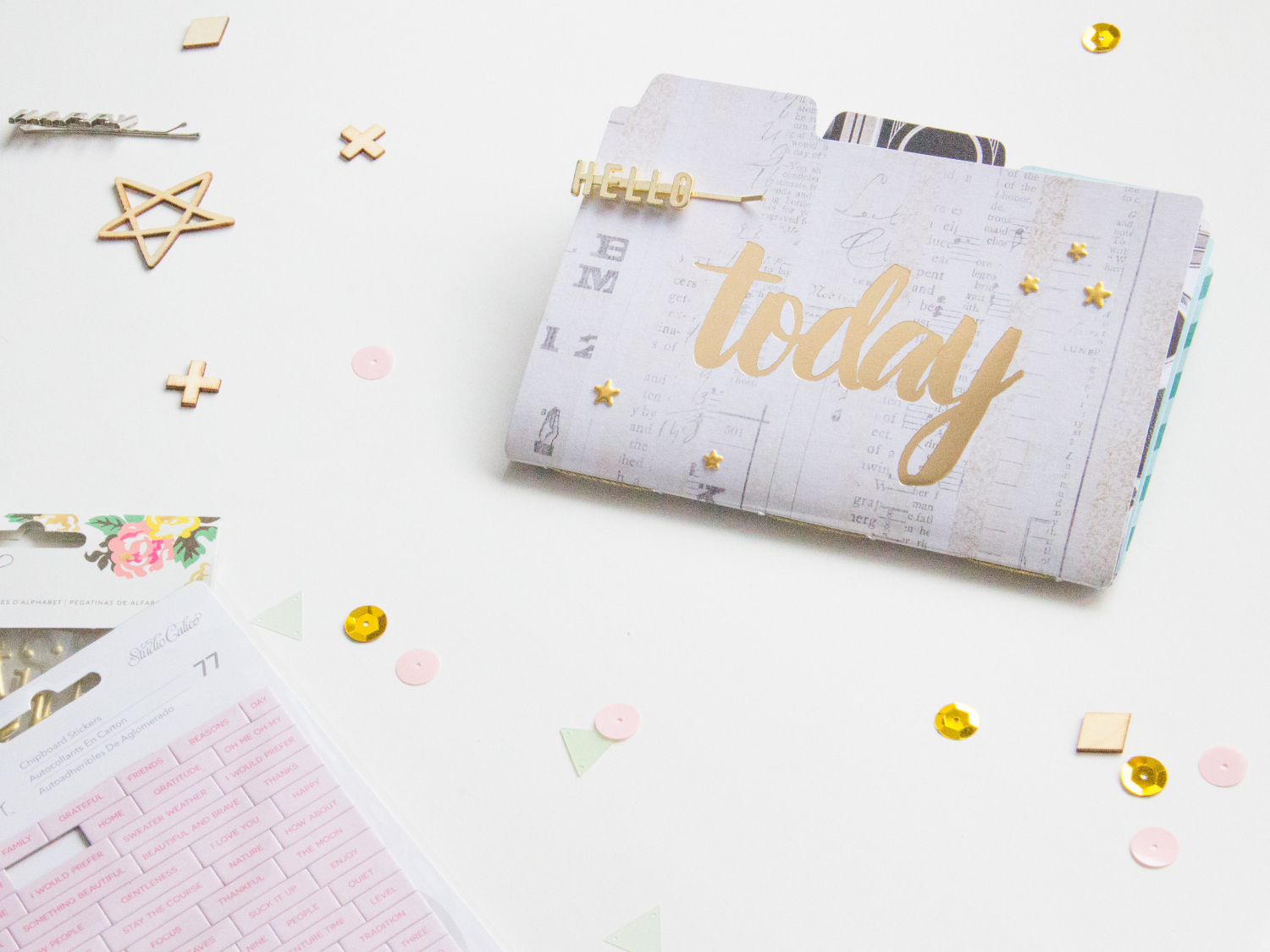 And tomorrow I have some more projects for you. Very bright and colourful ones! 🙂
Merken
Merken