Hey friends 🙂
Today I have another download for you! I've been seeing these Instagram Story templates where people circle what they like best or fill out a questionnaire a few times now (if you don't know what I'm talking about, you can check out The Uncommon Place on Instagram), and I thought it would be fun to make my own but all scrapbooking related.
I love getting to know the people I follow on Instagram a bit more, so I love hearing about what they like or don't like (I've always enjoyed these "this or that?" questionnaires), even more so when it has to do with scrapbooking 😉 Therefore I created some templates that you can use to tell your followers a bit more about yourselves and your preferences when it comes to scrapbooking. You can use them all at once, pick the ones you like the most, or share one or a few every now and then. Of course I will also share my filled in versions on my Instagram account, too.
Below you can see some of the templates you will get in the free downloadable set (click the image or the link below to download). Have fun using them! And of course I'd be happy if you tagged me so I can see how you use them and read a bit more about you! 🙂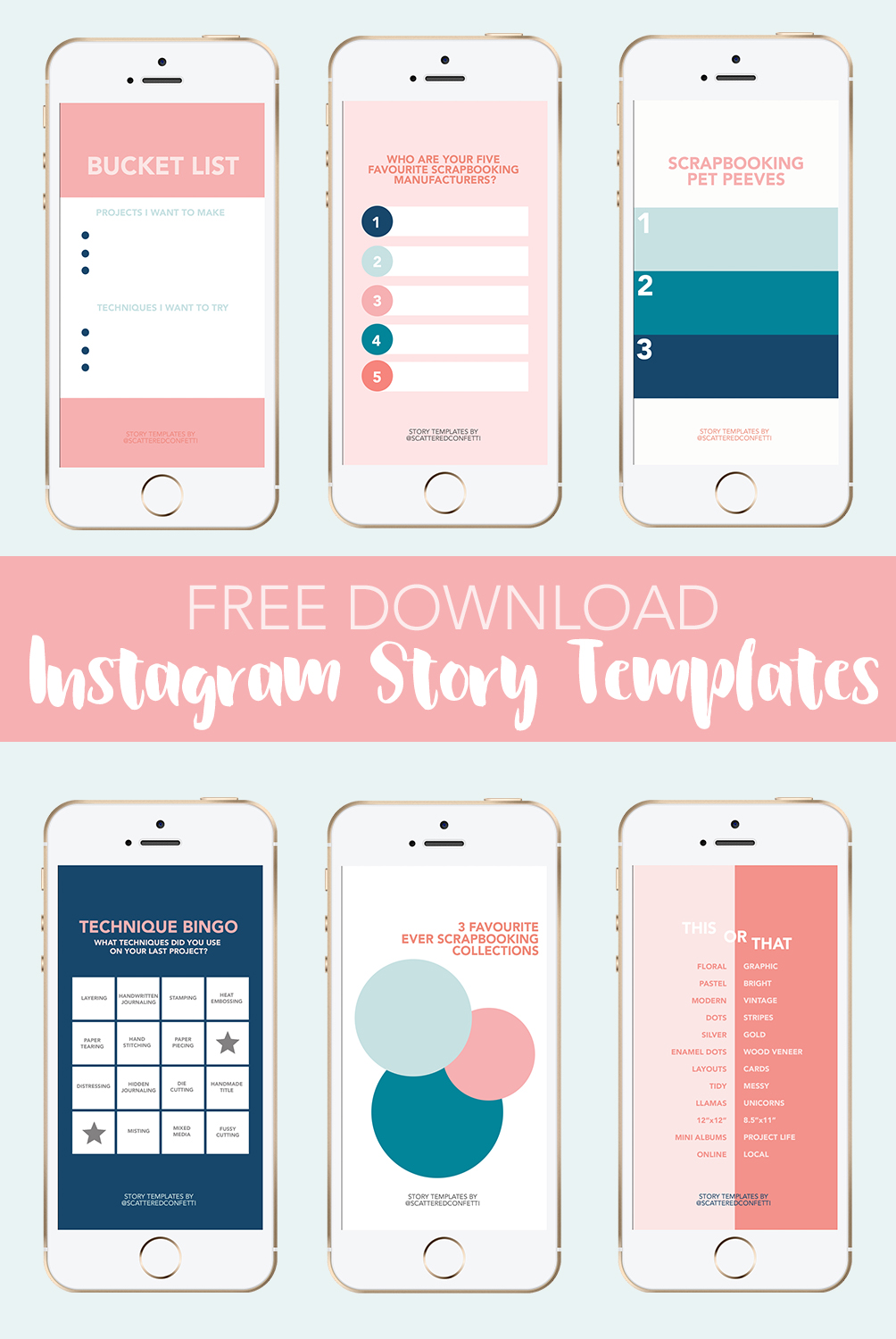 Scrapbooking Instagram Story Templates - Set of 12
Have fun! And if you have any questions or suggestions (or maybe an idea for something you'd like to see as a freebie), leave me a comment and I'll make sure to get back to you!
All downloads are for personal use only. Commercial use, the distribution and editing of them is strictly forbidden, unless consent is given by Kathleen Graumüller "Scattered Confetti". Of course you are welcome to share these with your friends, but please don't offer these templates as download on your site – always link back to this post. Thank you!